YIDIY: Travis Jacques' Project Wifey
GeForce Garage
,
YIDIY
,
Interviews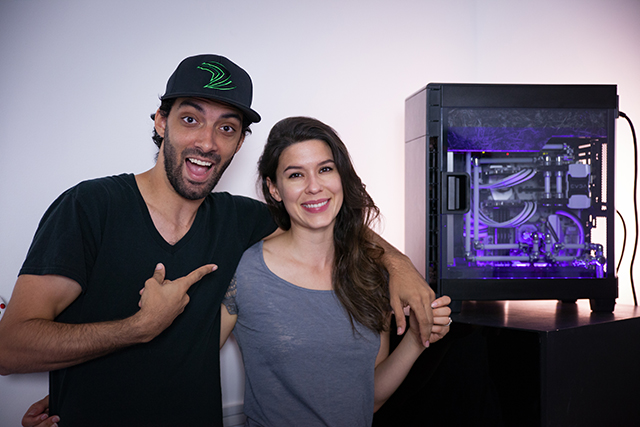 Year's end is nearly here and looking back, we've seen some amazing builds. Today is no different as our focus lands on skilled modder Travis Jacques from Georgia, USA.
Travis first seized our attention with his elegant yet menacing Red Gotham Build. But today he's sharing something a bit more personal. Travis enjoys building beautiful custom PC mods and gaming at Georgia's local Battle and Brew. He also loves gaming together with his wife and has shown special care and effort to build her the PC featured in today's YIDIY, a pristine matriarch of mods! We present…
Project Wifey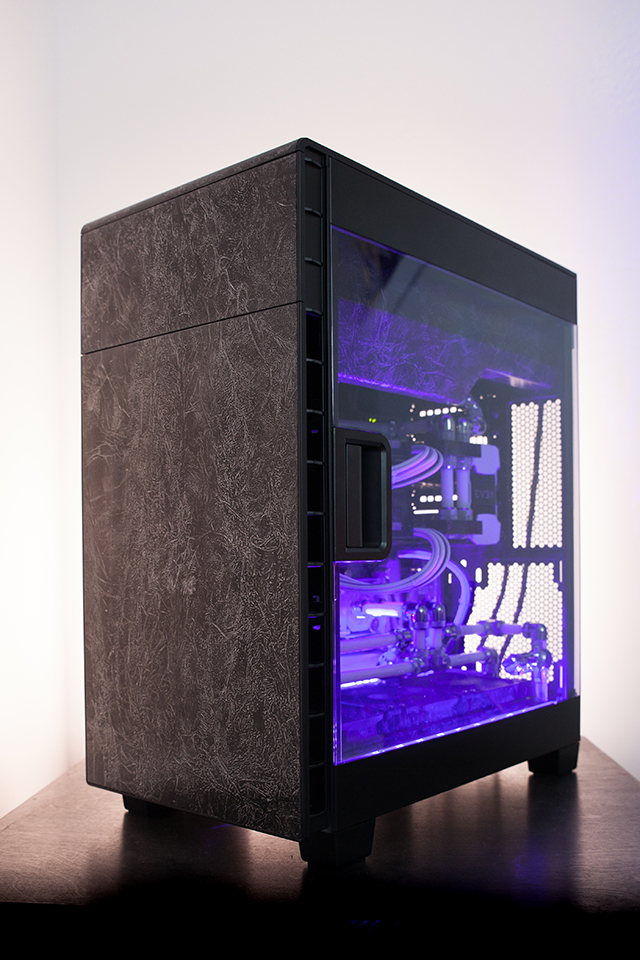 Have you always been around computers?
I have been around computers since I was a kid, I remember my dad letting me play Prince of Persia when I was a kid. That was my 1st PC game I ever played.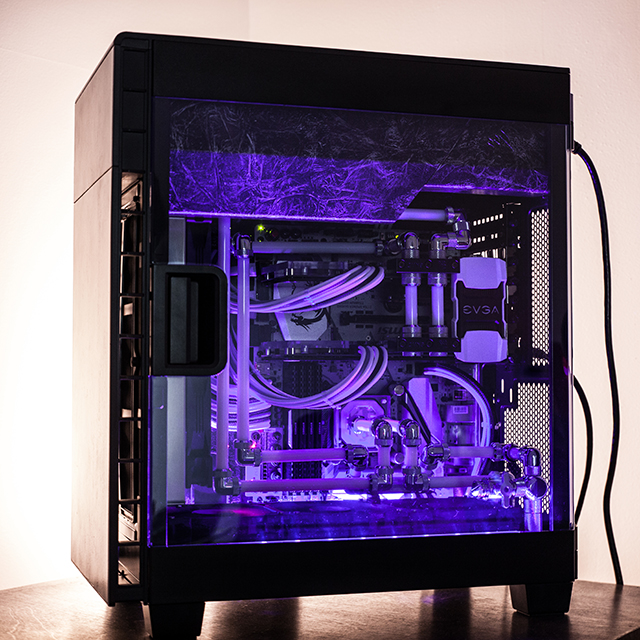 When did you first get into modding?
Modding started when I got my first XBOX in 2002. I remember taking it apart and cutting things out and adding lights. I always kind of dabbled with modding stuff but I would say my first real mod happened in 2013 after I had a near death experience where I was shot* and that lead me to start doing things that I wanted to do. PC modding is one of the things that I really enjoy and I don't see myself ever stopping.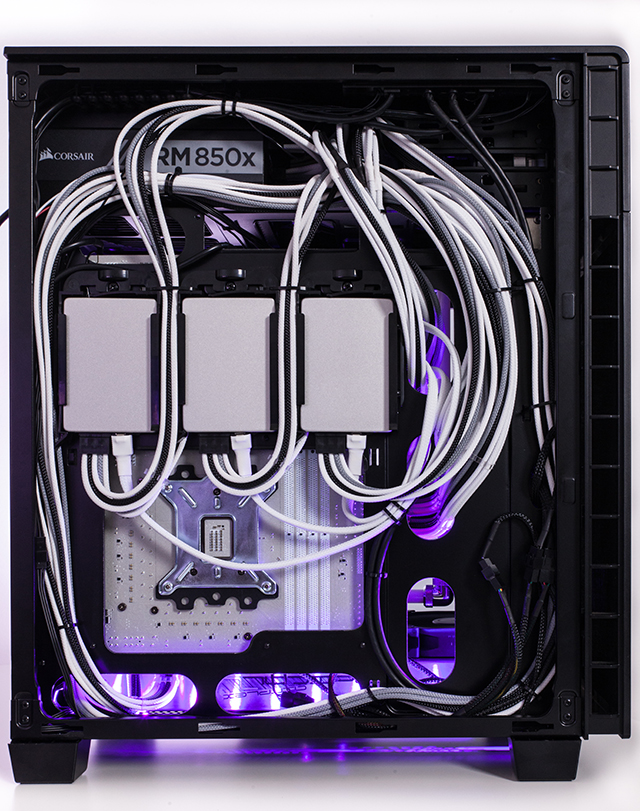 Where do you typically get your inspiration?
I get my inspiration from things I seen- cartoons, games, motorcycles (project wifey's paint job is a paint technique that I have only seen on motorcycles), and anything and everything. But I also get inspired from what I don't see in PC watercooling builds currently and the builds that are inspired because of this are the ones that I am most excited about because they will be very unique.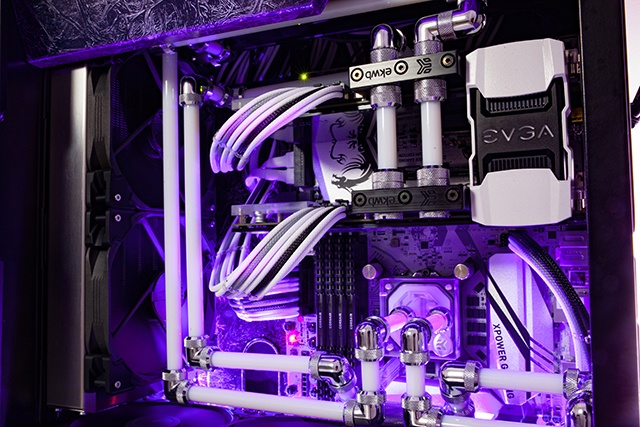 Tell us more about Project Wifey. What specific mods did you do?
Well my wife needed a new computer and she is also a gamer. So I didn't want to slap something together really quick. Instead I wanted to take my time with it and make it something she would really like. I wanted to go with a silver and black theme build but did not want the build to have an industrial feel but more like a black tie event feel. So I started picking the parts that I thought would match the best.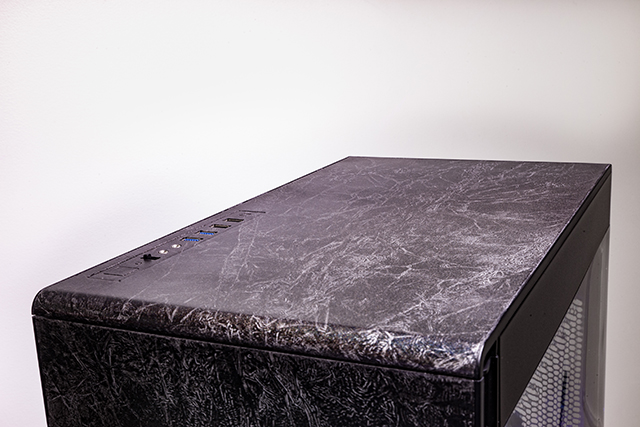 The motherboard was a perfect fit for this build and really helped bring everything together. As for the mods I had to add some extra holes here and there to allow for the loop to fill up and make space for the radiator. The mod that really makes everything stand out is the custom paint job. This paint job took me about 2 days to do. I first painted everything in silver and let that dry completely and then hit it with a thick layer of black and immediately slap down saran wrap and peeled it off. Part of the black will come off leaving you with this crazy looking pattern. After that I hit it with a glitter coat and a clear coat. It was really hard to get the camera to pick up the glitter effect but it shows up well in person.
So my wife did not see the computer until it was 100% done and she LOVES IT. She in fact started streaming her games on Twitch because she now has a computer capable enough to do so.
What do you have planned next?
Well I am working on six custom watercooled computers on my YouTube channel for next year One of my next really big builds will be redoing Project Red Gotham -- patiently waiting for the release of the GTX 1080 Ti for that build. I really want to start doing show floor builds next year also.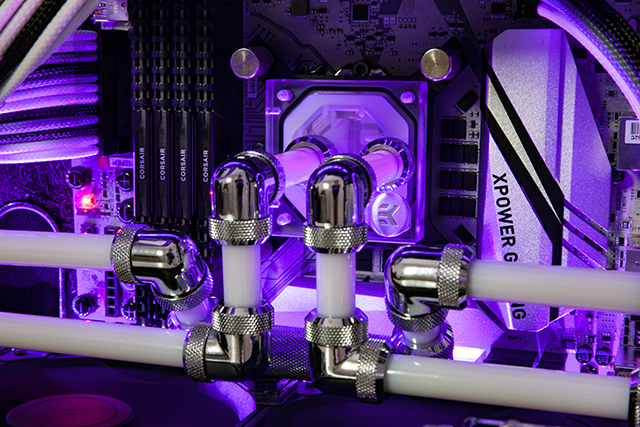 Why do you enjoy modding so much?
Because it brings me joy. I feel free, and almost like a kid when I am modding. I can't see myself stopping and I am super grateful for the companies that support me.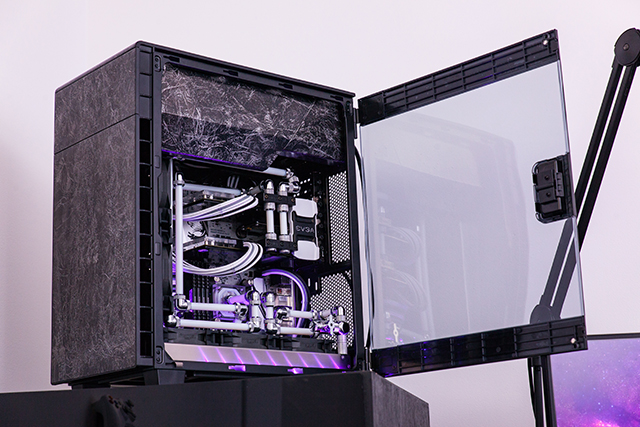 *In 2013 Travis sustained a near-fatal gunshot wound during a Craigslist robbery. He now devotes his life to his passions, learning new skills like fire-eating, conquering his fears and thankfully building incredible DIY PC mods. Check out his channel at https://www.youtube.com/therawview.