YIDIY: Richard Keirsgeiter & His World of Tanks Diorama
GeForce Garage
,
Interviews
,
YIDIY
Another month brings a brand new incredible #YIDIY modder profile. This time we have something quite literally "out of the box". Richard "MadeByKier" Keirsgieterr is under the GeForce Garage spotlight with his open-air World of Tanks build, which looks like a WWII battle scene frozen in time.
Hailing from the Netherlands, Richard is back after collaborating with Peter Brand from L3Pipe on their GameX HULK build. With years of experience and a deep passion for modding and improving his craft, Keirsgieter has created builds for some of the biggest names in PC hardware such as Cooler Master, ASUS, and EKWB. Yet the monster we're sharing today today is admittedly his craziest build yet. Take a look!
---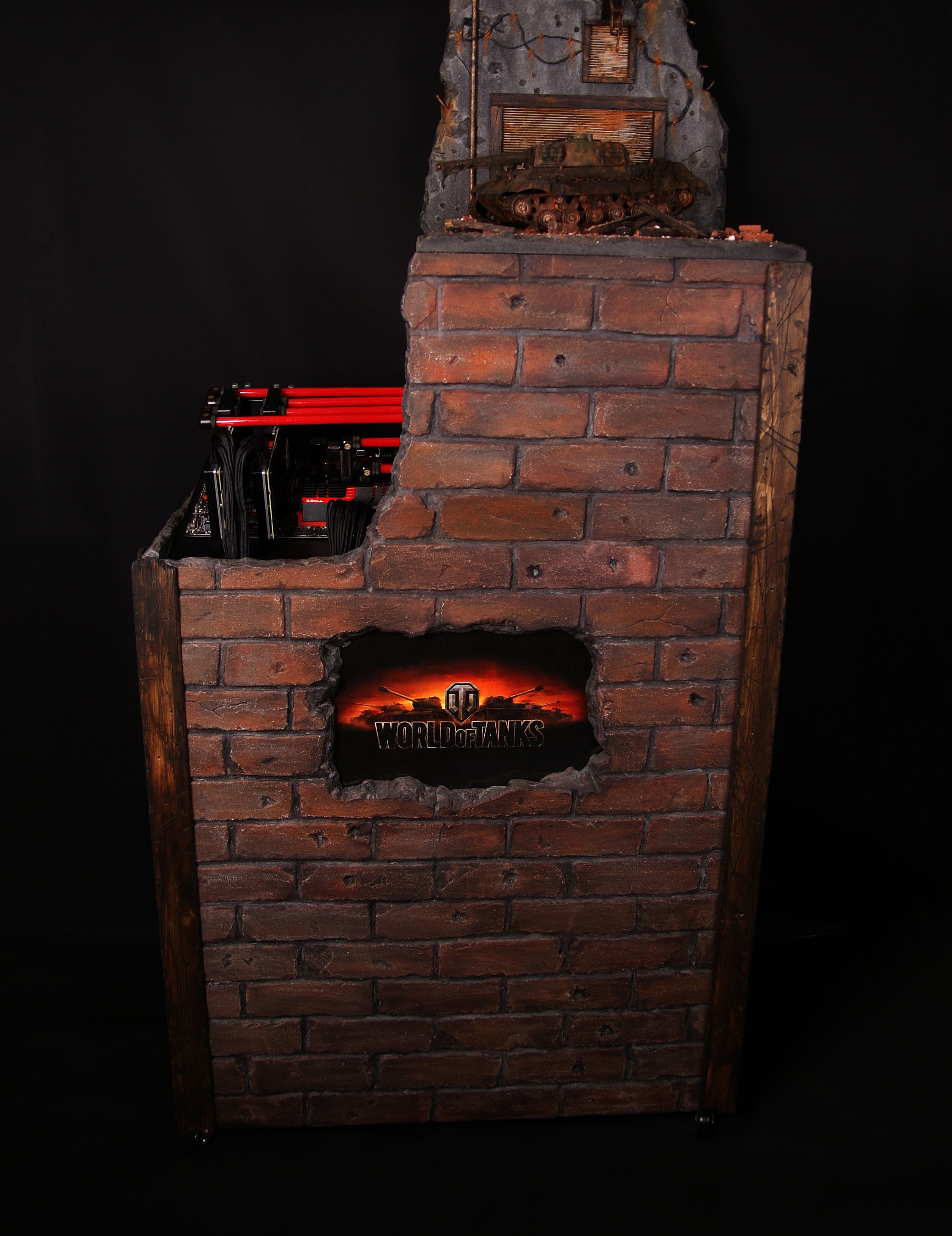 World of Tanks Diorama
What first got you into building custom rigs? How long have you been doing this now?
After lurking a lot on modding forums back in 2008, I started to do minor tweaks to cases like making fan holes, a bit of sleeving and putting lights in strange places. Then I got in touch with MDPC and their million dollar looking PC's. I loved the clean look and perfect execution. I thought; "This is what I want--to build systems without compromise."
My first real water cooling adventure was way back in 2009 with a black and red Corsair 800D, which received a lot of positive responses. This was the trigger to build more, cleaner, bigger and better...
Fast-forward to the present where I've now completed roughly 50 builds, some of which have been included in events all over the world. This is for me the biggest kick I can have from my hobby. I love showing my builds, inspiring people and receiving feedback, be it positive or negative. It doesn't matter; this is something I can use for learning to take my subsequent builds to the next level and improve my skills each time.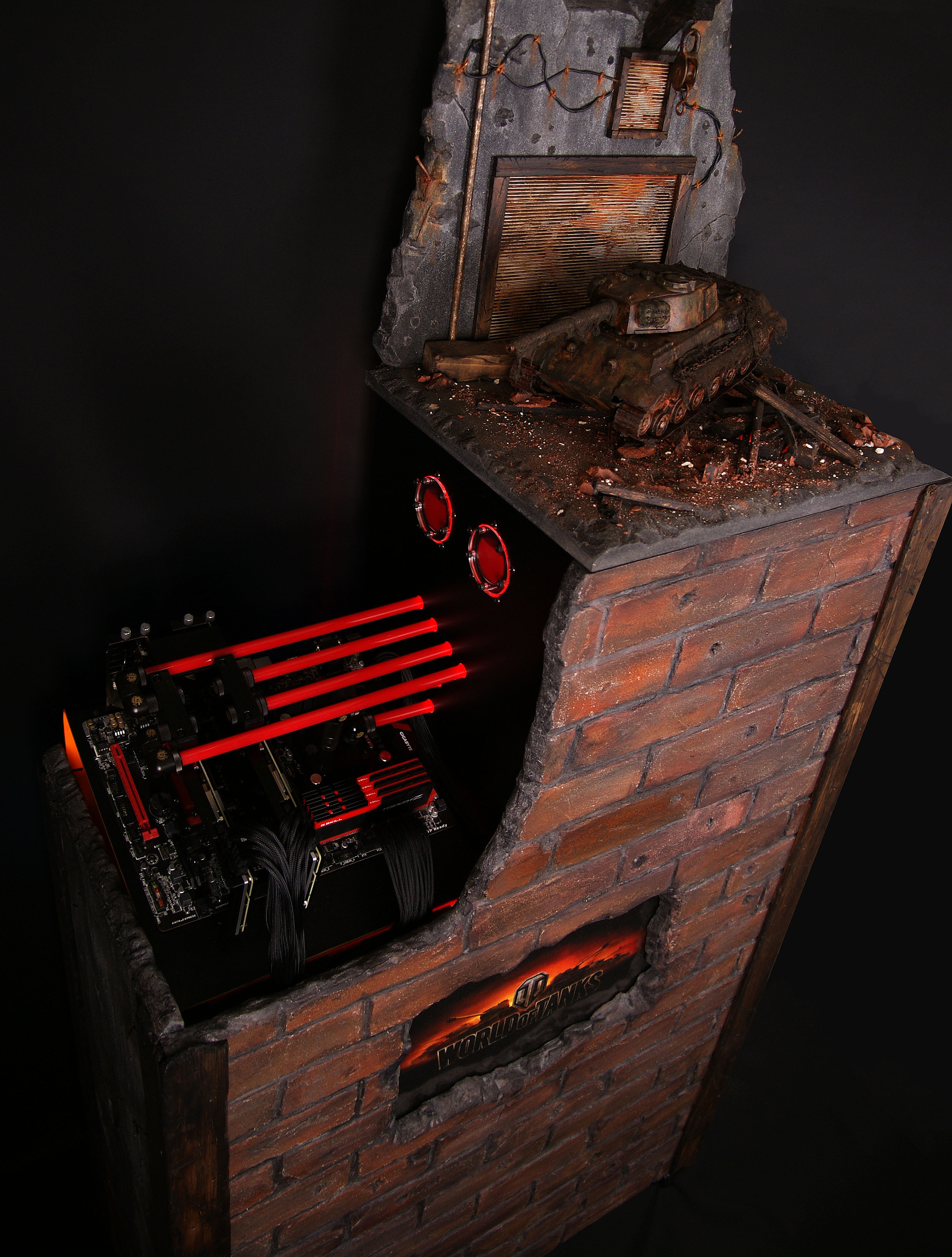 Where do you get your inspirations from?
That's pretty hard to answer. Sometimes I see shapes in regular life and incorporate these into my builds. But normally when I receive a case, I just sit in front it and start brainstorming ideas. It all begins with finding the right hardware and colour scheme. Once the components are installed, I then think about the setup for the water cooling. This is a progress that changes a lot in the beginning. After installing hardware and water cooling components it's time to place covers, plates, brackets and more rough details. Then the last part is my favorite: adding all sorts of small details and finish everything the best way possible.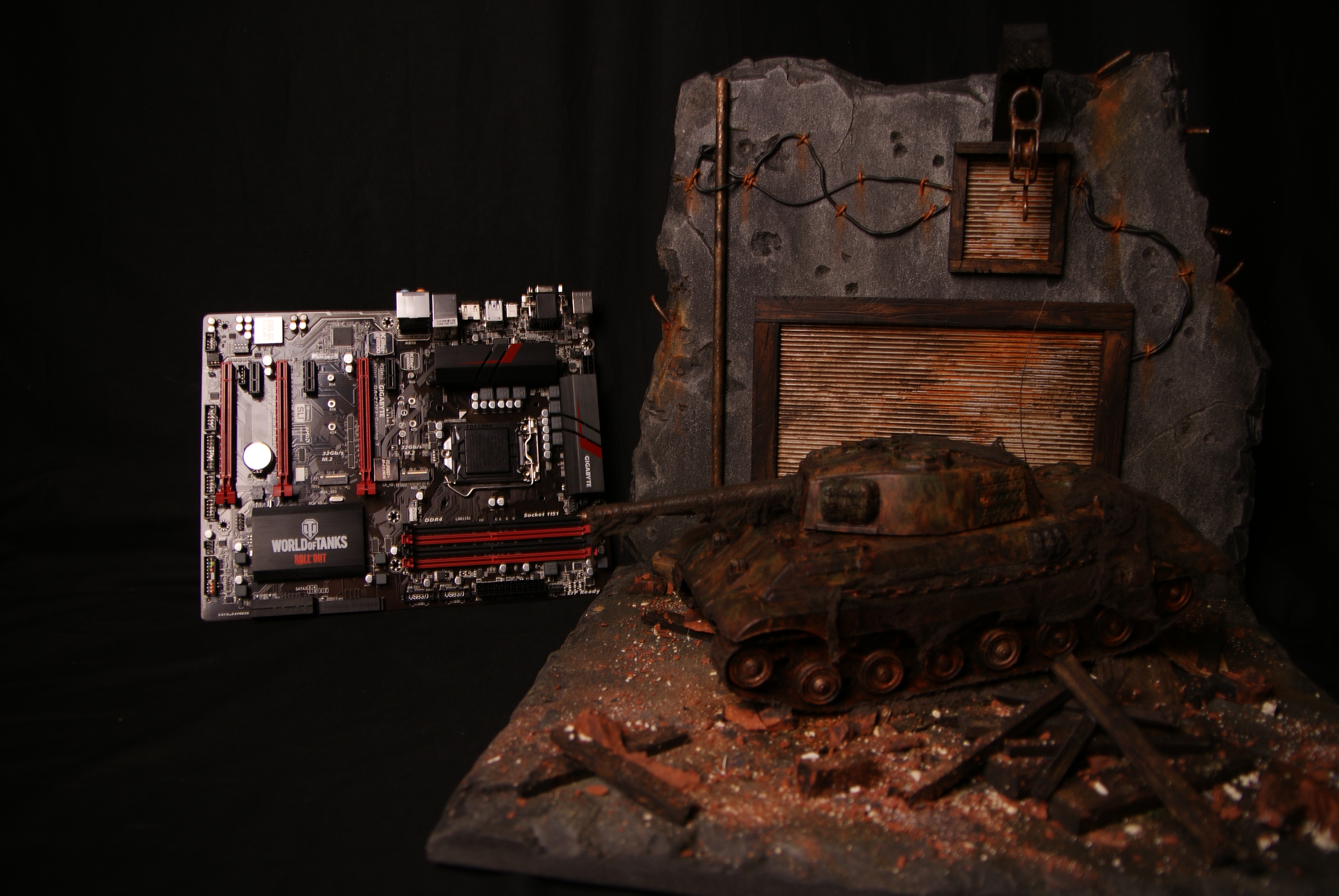 Tell us about this World of Tanks build.
This has got to be the craziest build I have done. This is a lot of "case" with lots of space. So the challenge was trying to divide the attention between the display, hardware and water cooling.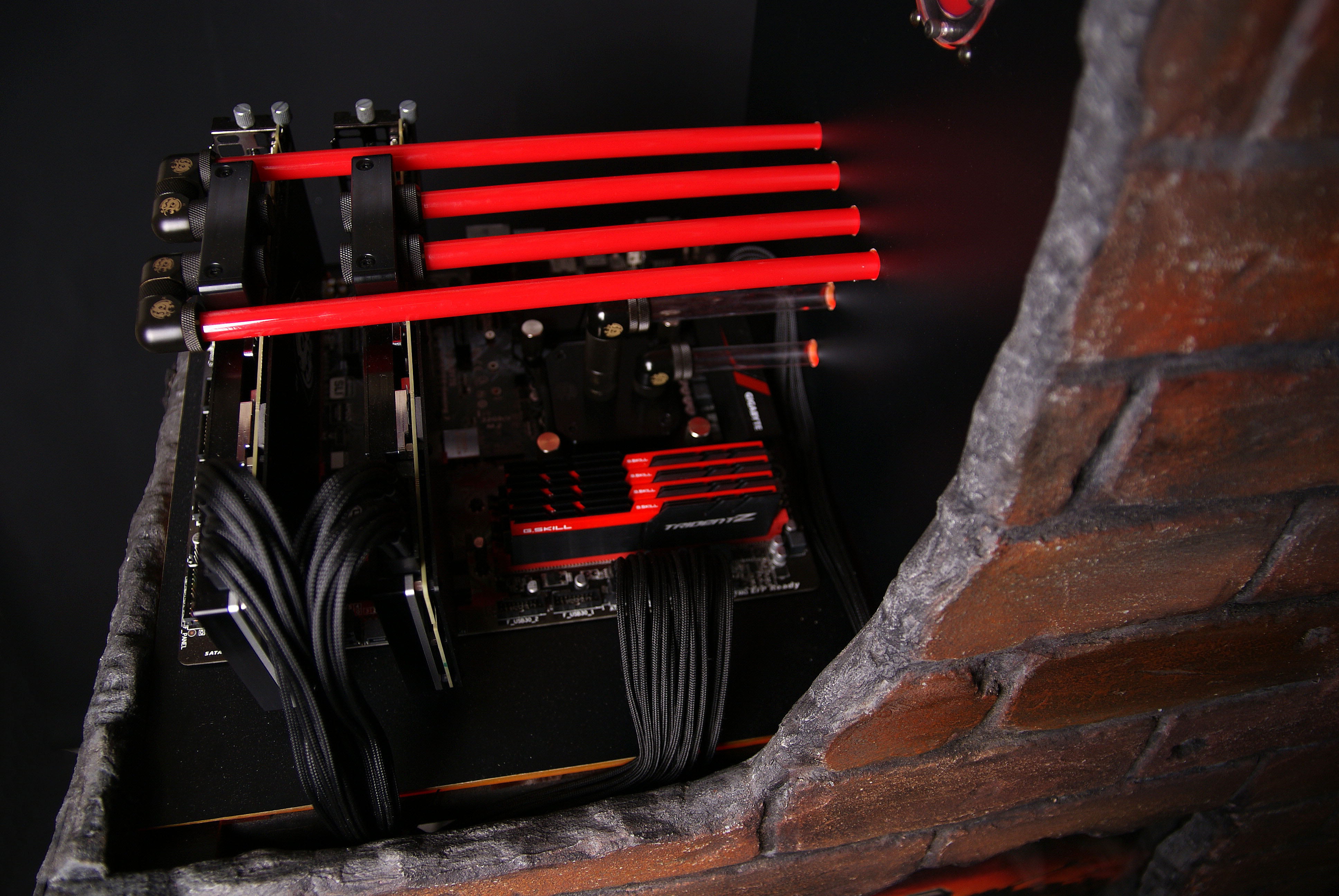 Everything is built by hand. I used custom water cooling with two aquatubes for reservoirs. We have 2 radiators, one 240 and one 360 radiator all with 120mm Corsair fans, 2x D5 pumps, PETG tubing, lots of Bitspower fittings and adapters. Also, I slapped in 2x GTX980Ti with Bitspower water blocks. The components were installed on a Gigabyte World of tanks Z170X-Gaming 3 with an Intel Core i7-6700K and a beautiful G.SKILL Tridentz 16GB DDR4 kit. The display portion was done by my buddy, Vladimir.
Vladimir? Tell us more
My good friend Vladimir from
VW Studio
specialises in building custom made displays, props and creature design. He delivers creative ideas and special paint jobs with an incredible eye for detail. The World of Tanks Diorama display is built from the ground up completely by hand, no machine was used (not even a drill)!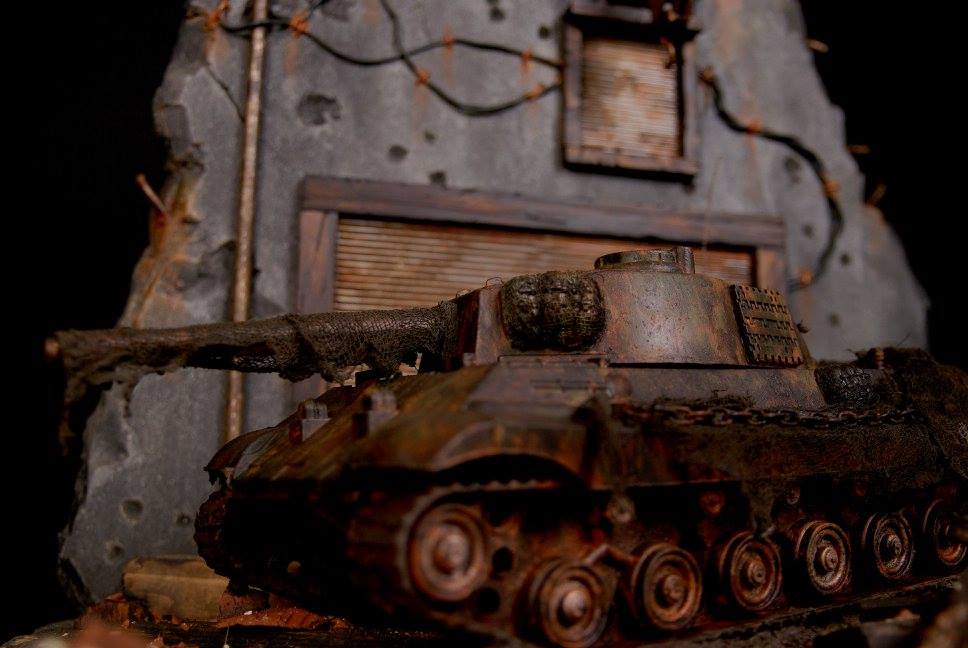 He's a real artist and puts so much love in his builds. The way his creative mind works is astounding. After the first meeting for the WOT build, he had so many ideas; after a certain point even I couldn't keep track. No matter what the theme might be, he will always kick out some amazing concepts and ideas.
Our team collaboration on this project was exhilarating. We hope the fans like it and want to see more of our builds
So scratch builds vs. case mods?
Scratch builds are so much fun and really cool to build. It can be a real puzzle to get everything on and in the right place. I have done a few scratch builds now, and almost always for my kid with crazy themes. This is really great to do, especially when you first startup and see the expression on your kid's face… It's absolutely priceless!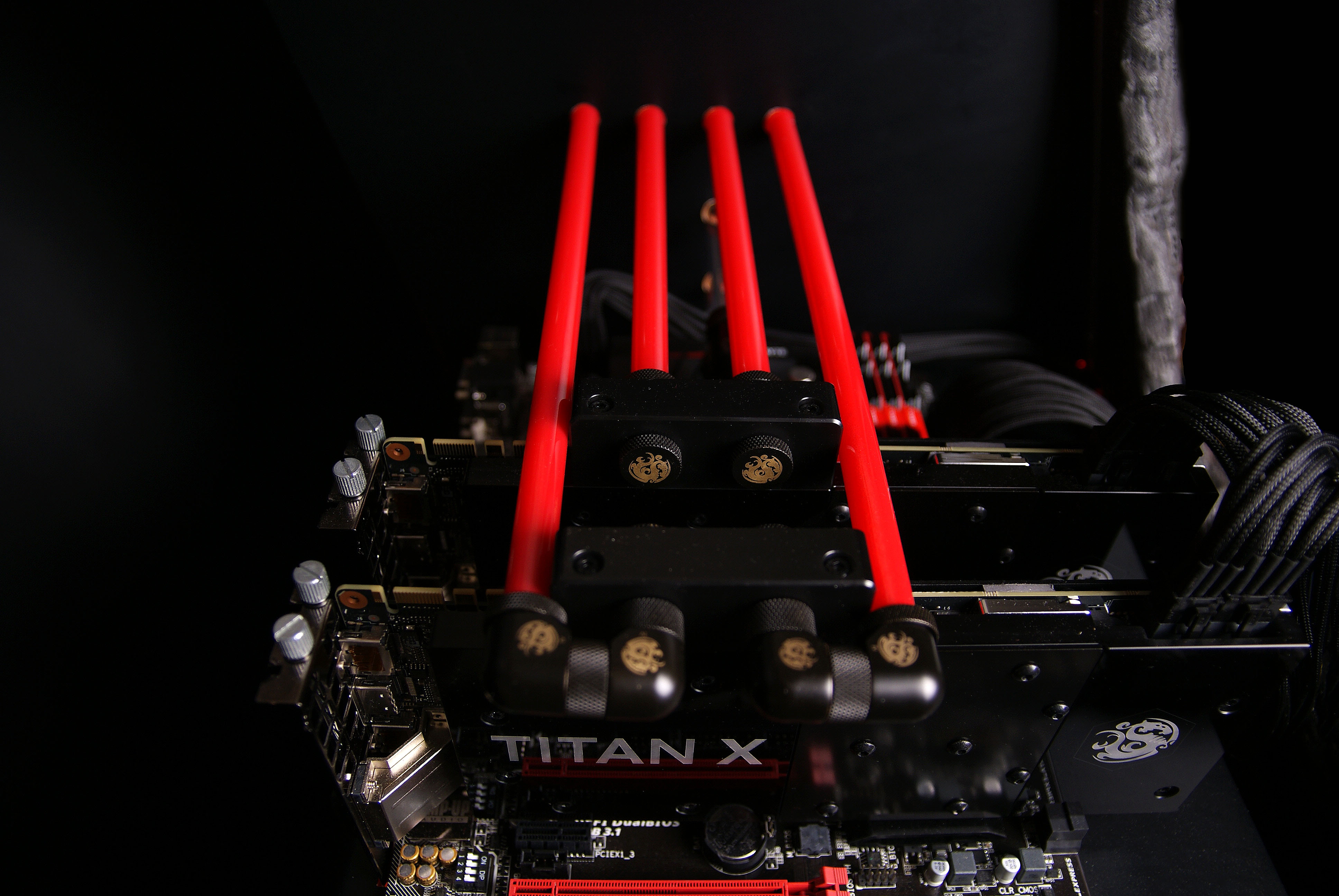 What's the coolest thing you've learned from all the years of doing this?
An important lesson I've learned over the years is that everything you do on a case can be compartmentalized and tackled as its own separate project. Keeping this in mind will help refine your build so folks take notice.
Why do you still mod? What do you like most about it?
I'm still receiving build requests from individuals and companies, so I think I'm doing something right. This for me is the biggest compliment. Also it's extremely satisfying when companies give me the opportunity to show my builds at events and shows, not to mention all the great comments on Facebook and the forums where I post.
For me, this is why I mod. Also building mods with the newest hardware is fun and keeps me updated regarding hardware, cases and water cooling.
What better hobby can you have?
---
We absolutely agree. Follow "MadeByKier" on social media or skip over to XFORMA and check out the super sexy MBX MKII Limited Edition chassis they're working on.
Share your gaming rig on Instagram and Twitter with #YIDIY and you may be featured next.