World of Warcraft: Legion - Blizzard Discusses Their Most Ambitious Expansion To Date
Featured Stories
,
Interviews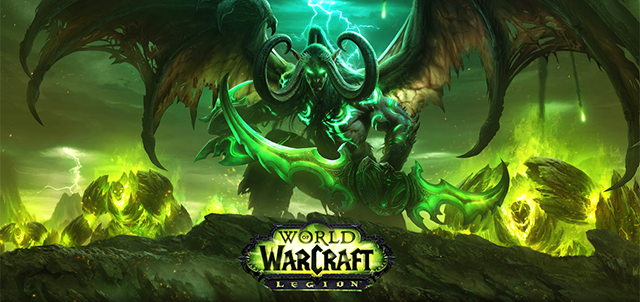 It's been 12 years since World of Warcraft first introduced gamers around the globe to the fantastical wonders of the realm of Azeroth, but Blizzard Entertainment's passion and enthusiasm for their MMO has never wavered and nowhere is this more apparent than in their latest and most ambitious expansion, World of Warcraft: Legion.
The action takes place in a vast continent known as The Broken Isles where the heroes of Azeroth, following the events leading up to this chapter, find themselves divided, broken and facing their greatest challenge in the form of the most malevolent force in the Warcraft universe: the Burning Legion.
Surviving the Burning Legion will be no easy task and this is reflected in the staggering amount of new features and content packed into WoW: Legion. On top of a whole new continent to explore, there's also a new class of character: The Demon Hunter. These imposing creatures bring a new aspect to the gameplay with their agility and powerful magic. As Hero Class characters, they join the game straight in at level 98.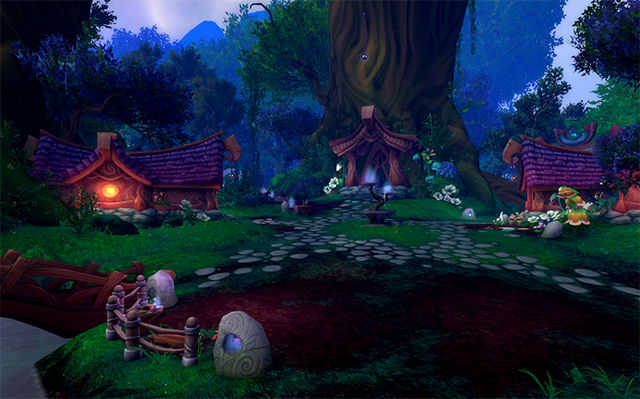 World of Warcraft: Legion also features Artifacts: a range of powerful, customisable weapons that become even more devastating as your character levels up. The expansion also has hundreds of World Quests, Class Halls where characters of the same class can congregate and unite, class-specific campaigns, new dungeons and raids, new boss battles and improved PvP play. Additionally, the level cap has been raised to 110 with the opportunity of boosting a new character straight to level 100.
Of particular interest to gamers, especially those with rigs packing a little more grunt, is the fact that with the release of Legion comes significant graphical improvements. We spoke to Blizzard Entertainment's Lead Software Engineer Frank Kowalkowski and Creative Director Alex Afrasiabi to find out more about this development and the rest of the new features in World of Warcraft's latest enthralling chapter.
The team's approach has always been to provide a game that can be played on as broad a range of machines as possible, from old laptops to high-end rigs, and that remains the case but in Legion, there are several innovations that have been implemented with an eye to the future of World of Warcraft.
"We put a lot of effort into broadening our players' horizons," explains Kowalkowski, "not just in the figurative sense as we're offering a whole new continent to explore and the new Demon Hunter playable class, but we're also expanding how far our players can see. Players on higher-end machines will be able to see landmarks of the Broken Isles from clear across the continent. Whether it's the looming threat from the Tomb of Sargeras, or the floating city of Dalaran high in the sky, these striking locales serve as a constant reminder of the dire threat posed to the heroes of Azeroth by the Burning Legion invasion."
Legion introduces a range of options that offer gamers with more powerful PCs the chance to enhance their visual experience with greater draw distances, soft shadowing and more vegetation. Gamers with lower-end hardware should not be in the least bit alarmed, though. As Kowalkowski points out, "We added these high-end extra settings specifically for players with higher-end hardware, but we've also eased the burden on some of the lower-end cards with some of the lower settings."
He also stresses the tangible benefits that NVIDIA technology brings to the table. On the question of HBAO+ Kowalkowski notes "It's been such a great performer and the quality is at such a high standard that we defaulted to HBAO+ for our Legion recommended specifications."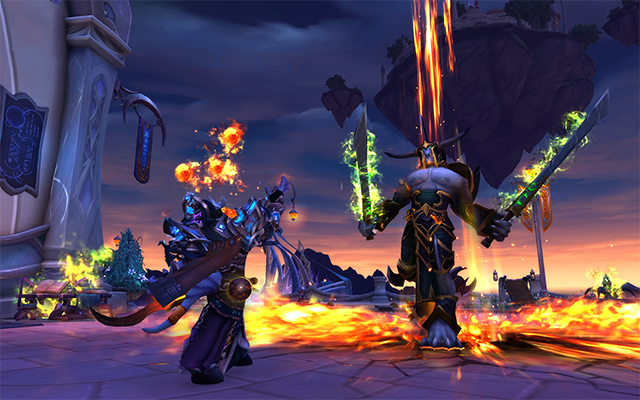 Clearly Legion is a visual treat but what can we expect to find when we arrive at the Broken Isles? Just how big is this new region and given that part of the Isles spent a large amount of time submerged underwater, what sort of landscapes can we expect to encounter?
Creative Director Alex Afrasiabi is effusive about what new players will discover. "The Broken Shore, the Tomb of Sargeras, and parts of Azsuna were hardest hit by the Sundering—the Broken Shore and Tomb were raised from the depths by Gul'dan. This distinction is key in allowing for each expansion zone to have unique environments and appearances. In Legion, we will see environments ranging from the wild heart of druidism in Val'sharah, where we see what the Emerald Dream might look like on Azeroth, to the rough highlands of Stormheim, where the story of the half-giant Vrykul continues."
Significant changes have also been made to WoW's gameplay with the arrival of Legion. Most notable perhaps is the creation of the new Demon Hunter class, which bring some notable new abilities to the game.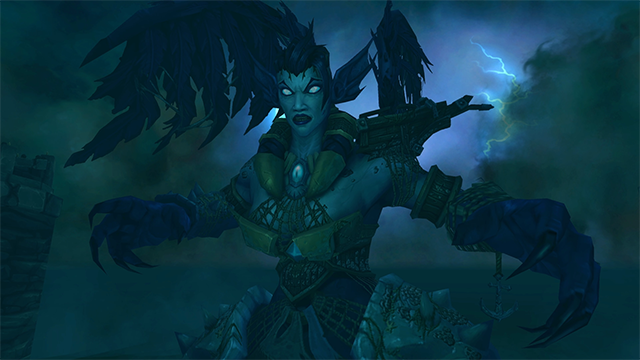 "After having put tons of hours into my own Demon Hunter during beta, I'm not sure I could go back to another class," says Afrasiabi. "One of our main goals for Demon Hunter combat was to put a focus on movement and action. So in that regard, the Demon Hunter feels a lot more like a reactive agile fighter than anything else that exists in Warcraft. Their mobility, combined with their double-jump and glide abilities, which let them slow-fall long distances, makes exploring every nook and cranny of the Broken Isles so much fun. Other benefits include looking like a bad-ass demon with fiery eyes, crazy tattoos, horns, and the ability to speak demonic."
Clearly Blizzard has taken great pains to deliver an unforgettable experience for their legions of fans, but what is it they're most excited about getting into the hands of players?
"I look forward to how our artists and designers marry the advances in technology to their storycrafting with every expansion," says Kowalkowski. "We give them new features or revamp old ones and they just continue to mold it into a game I can't stop playing. I look forward to coming across quests or corners of a zone where there's a beautiful use of the game engine. Legion is the result of a great collaboration between everyone on the team to bring forth an immersive adventure."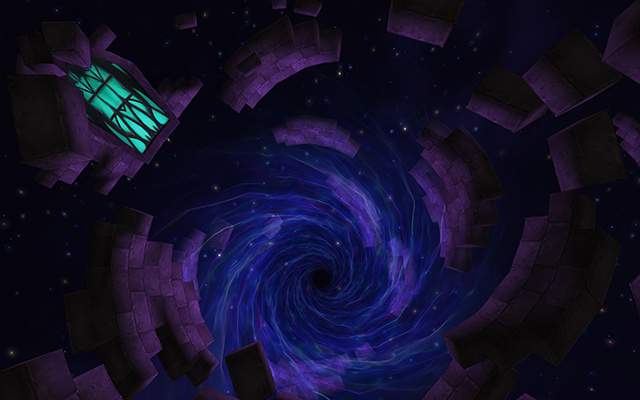 For Afrasiabi, it's all about the storytelling. "We have put so much into the world of Legion to tell this epic story," he explains, "from the pre-launch events at the Broken Shore and the Demon Hunter introductory experience to the final moments of the expansion, players are going to be kept on their toes."
Legion promises to be an epic continuation of the World of Warcraft story. As well as the benefits of HBAO+ already mentioned, players with G-SYNC monitors can enjoy the game without tearing, stuttering or lag, which is particularly important in the heat of battle. NVIDIA's Game Ready driver for Legion ensures that your NVIDIA hardware is used to its fullest potential for you have the best possible gaming experience and to top it all off you can take advantage of GeForce Experience Share to capture screens and videos of your achievements for added bragging rights.
World of Warcraft: Legion is now available on PC.