GeForce Garage
,
Rig Spotlights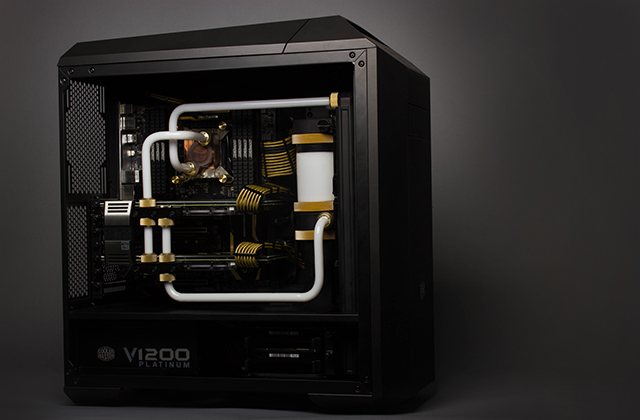 This month's rig spotlight isn't your everyday gaming rig. In fact, this build isn't even used to game.
Aurum 79 is Primochill's in-house build for their Creative Director's workstation. Purpose-built to help design new products and run programs like Cinema 4D and the Adobe Creative Cloud, it was masterfully constructed by Primochill's very own builder MattModsPCs.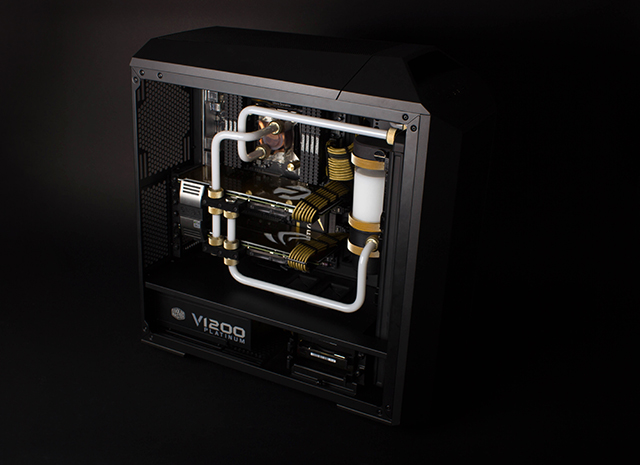 Aurum 79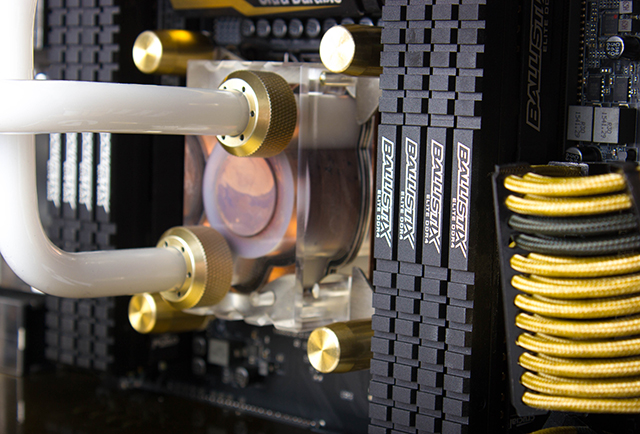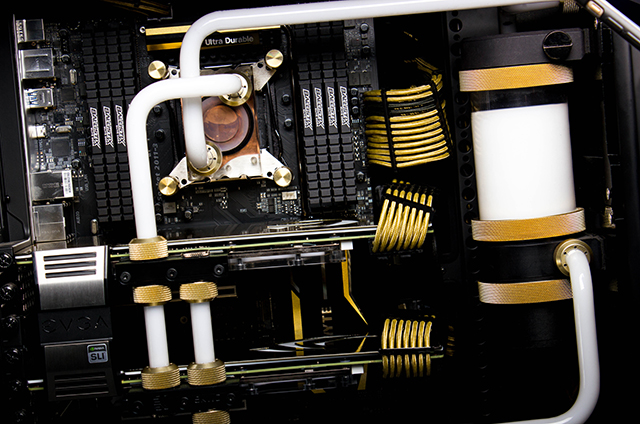 Aside from making sure everything fit the theme, the build was topped off with some Custom PrimoChill and Nvidia backplates.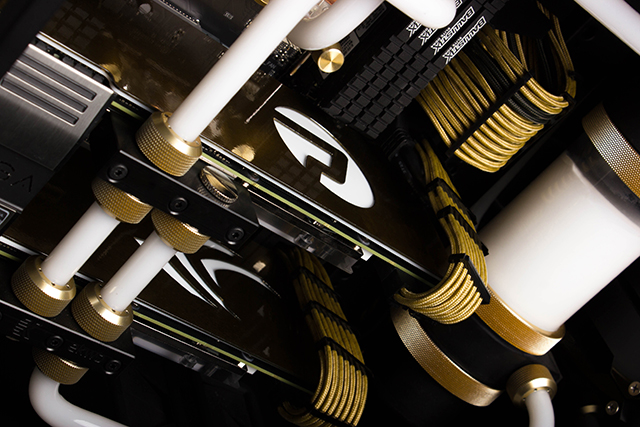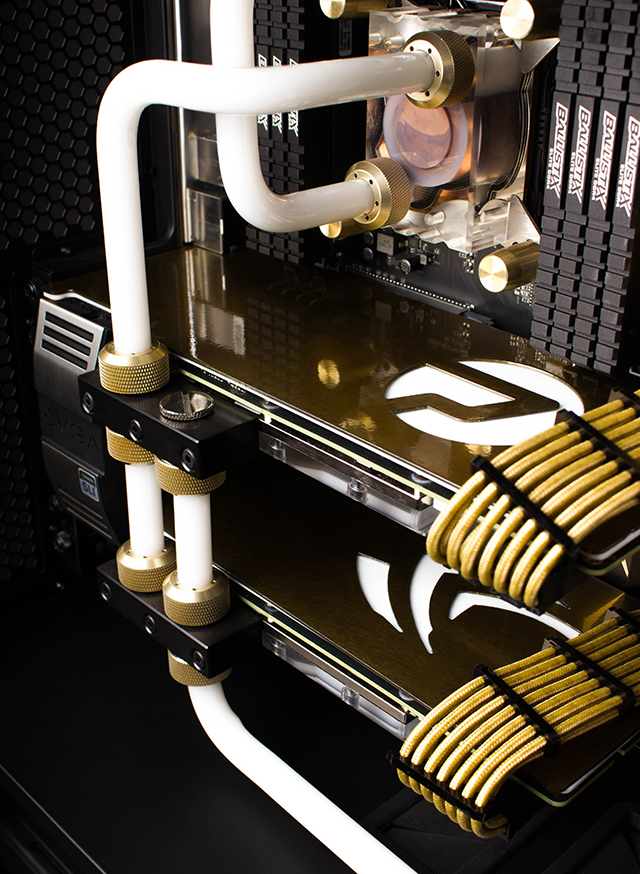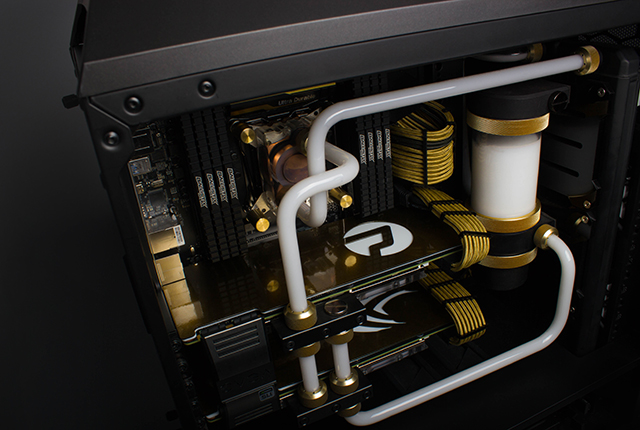 Head on over to Primochill for modding supplies to customise your rig.
Follow us on Twitter and share your gaming rig on Instagram and Twitter with #YIDIY and you may be featured next.