Raw Data: Greatly-Anticipated VR Action Game Out Today; Uses NVIDIA VRWorks For 30% Faster Performance
Featured Stories
,
Virtual Reality
,
NVIDIA GameWorks
,
NVIDIA VRWorks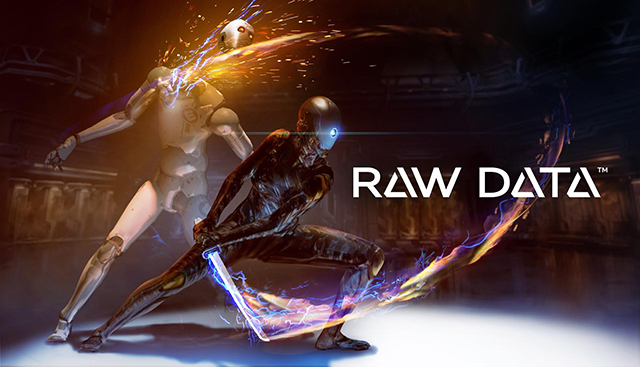 If you have your ear to the ground, you'll know Survios' Raw Data is one of the most anticipated HTC Vive VR titles in development. Why? It features fast, fun, meaty weapon and melee combat; has a range of special abilities that enable exciting possibilities; makes fantastic use of the teleportation movement mechanic; looks great; and is fully playable online in two-player co-op.
As of today, it'll be available to purchase via Steam Early Access.
As you can see from the trailer above, Raw Data immerses you in a narratively-supported, score-based, survival deathmatch against increasingly challenging enemies who punch, shoot, and otherwise attempt to kill you. Supporting this high-intensity, sweat-generating action are some of the best graphics seen in VR to date—enemies lurch at you from the dynamically-lit, shadowy environments, dynamic light from laser bolts illuminates your body as they whiz past you, environments come to life with incredible detail, and the robot antagonists animate, attack and die with great character.
To help bring their vision for Raw Data to life, Survios has employed NVIDIA VRWorks' Multi-Res Shading to increase framerates by up to 30%. With this significant performance improvement Survios were able to maximise the quality of particles, high-resolution textures, lighting effects and post-process effects, and give lower-spec machines a faster, more detailed experience than they would otherwise receive.
Realism, immersion, and VR presence is further improved through the implementation of NVIDIA PhysX, which enables realistic reactions and interactions when striking enemies with melee attacks or hitting them from range, and when interacting with other objects and players. These realistic results keep you immersed in the action and add weight and spectacle to combat.
You can see the fruits of Survios' labors for yourself, right this second, in the Early Access version of Raw Data, launching today. Co-op multiplayer, two maps, and two heroes (each with unique skills) will be included, with much, much more to be added during development. Grab it today on Steam and see why those in the know have been so excited for the release of Raw Data. And be sure to download our new Virtual Reality GeForce Game Ready driver for an optimised experience.