NVIDIA Hybrid Frustum Traced Shadows Raise The Bar For Real-Time Shadowing. See Them In Action In Tom Clancy's The Division
Featured Stories
,
NVIDIA GameWorks
For several years our Percentage Closer Soft Shadows (PCSS) shadow technique has delivered the best possible shadow map shadows in Grand Theft Auto V, Far Cry 4, Dying Light, Batman: Arkham Origins, Assassin's Creed Unity, and Assassin's Creed Syndicate. Now however there's a new, even-better technique, called NVIDIA Hybrid Frustum Traced Shadows, henceforth referred to as "NVIDIA HFTS".
This technically-advanced, groundbreaking shadow technique leverages hardware features of NVIDIA GeForce GTX 900 Series Maxwell graphics cards to create realistic geometrically-accurate hard shadows, that smoothly transition to soft shadows in real time. These shadows substantially improve upon those generated by existing techniques, including NVIDIA PCSS, to deliver the highest-quality shadows seen to date in gaming, with near-perfect contact shadowing and vastly improved screen-wide shadowing.
To achieve this feat several technologies and techniques are utilized. The first and most important of these is Frustum Tracing, a form of Ray Tracing that runs far faster, yet is still highly accurate. This is a direct result of NVIDIA HFTS's Frustum Tracing utilising Conservative Rasterisation, a technology built into second generation GeForce GTX 900 Series, Maxwell-architecture GPUs.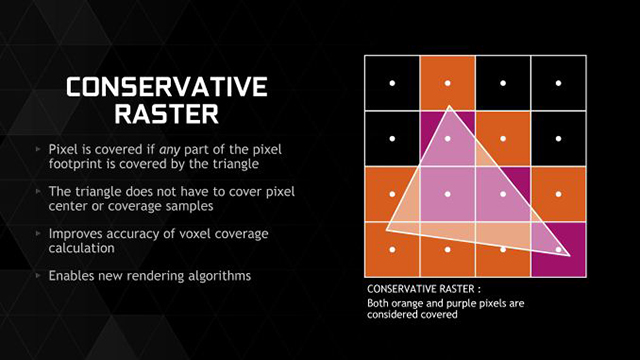 With Conservative Rasterisation errors and missed details from the faster Frustum Tracing process can be corrected, delivering a shadow that's close to the quality of one created by Ray Tracing, but at a fraction of the performance cost. By drastically reducing this cost the technique becomes suitable for real-time, graphically-advanced games, something that can't be said for traditional Ray Tracing, which currently renders at only a few frames per second in heavily optimised, small-scale tech demos.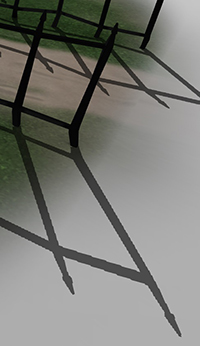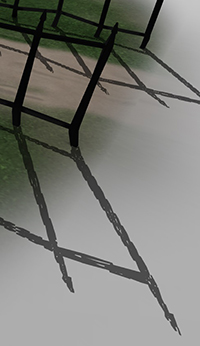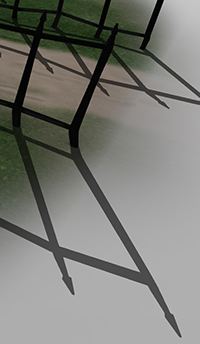 From left to right: a regular shadow map, as seen in most games; a Frustum Traced shadow; and a Frustum Traced shadow with Conservative Rasterisation applied.
After Frustum Tracing has created a near-perfect 'hard' shadow, the shadow needs to be softened to mimic reality, where a 'hard' shadow transitions to a 'soft' shadow as the distance from the shadow caster increases. For that we employ Variable Penumbra Soft Shadow Filters, much the same as the ones employed by our Percentage Closer Soft Shadows (PCSS) technique, which has applied progressive softening to the shadow maps of several games.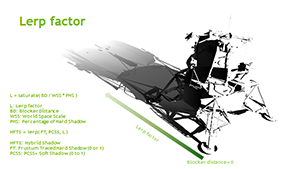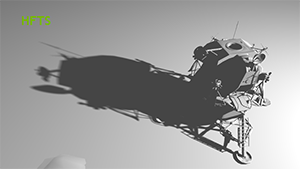 A look at how soft shadows are created with HFTS, and the final output as it would be rendered in a game.
Finally, we add low-cost Post-Process Anti-Aliasing to smooth the edges of the shadows.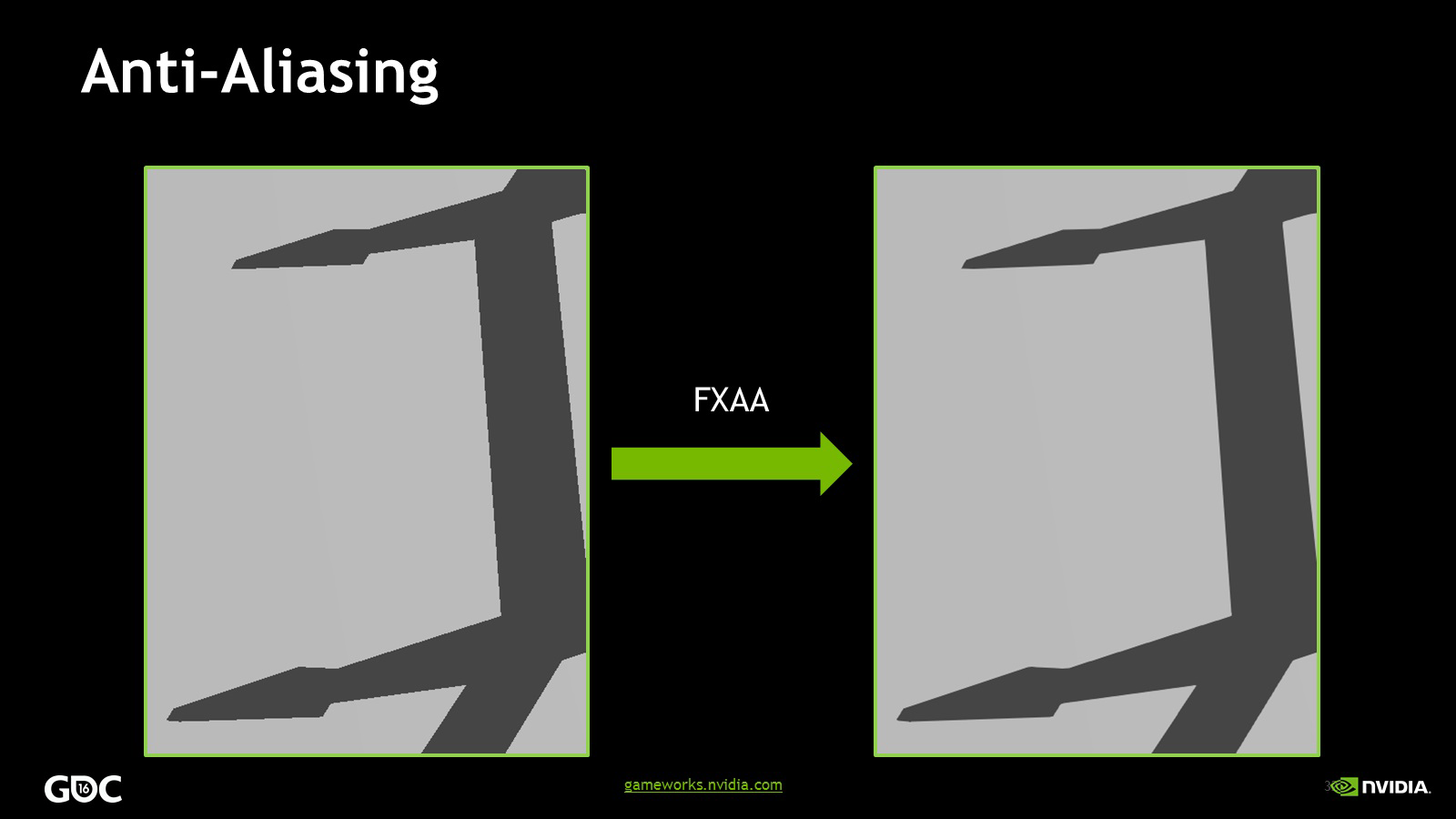 Together these techniques form NVIDIA HFTS, the highest-quality shadow rendering technology seen to date. Shadow detachment, aliasing, and interference from overlapping blockers are all overcome, creating near-perfect geometrically accurate and precise shadows, which soften as the distance from the shadow caster increases. For further information about HFTS's technology, including technical detail about Frustum Tracing, please check out our GameWorks development article.
The first game to feature NVIDIA HFTS is Tom Clancy's The Division, a record-breaking game with stunning graphics that are further enhanced with NVIDIA HFTS, as exemplified by the following interactive comparison.
Below, additional sets of interactive comparisons demonstrate the strength of NVIDIA HFTS in comparison to the other shadow options available in Tom Clancy's The Division.
In our first set, the level of fidelity offered by NVIDIA HFTS is clearly seen, with each individual spoke of the bike wheel clearly rendered, as are the numerous overlapping shadows cast by the street lamp, bike stand, and bike.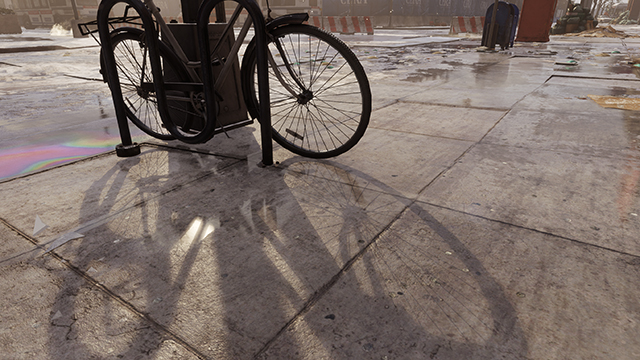 In our second set of comparisons NVIDIA HFTS's contact shadow improvements are exemplified, enabling accurate shadows on even the smallest details, such as the cash machine's lock and the security camera's lens.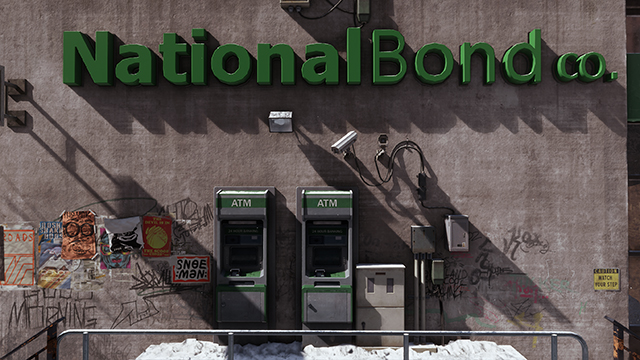 Below, a demonstration of natural shadow softening as the distance from the shadow caster increases.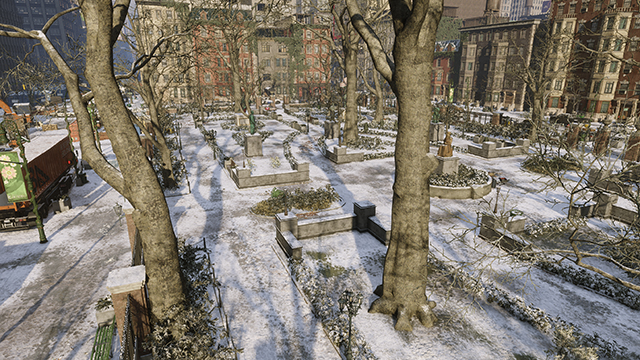 And finally, a look at how NVIDIA HFTS affects shadow softness and fidelity during gameplay.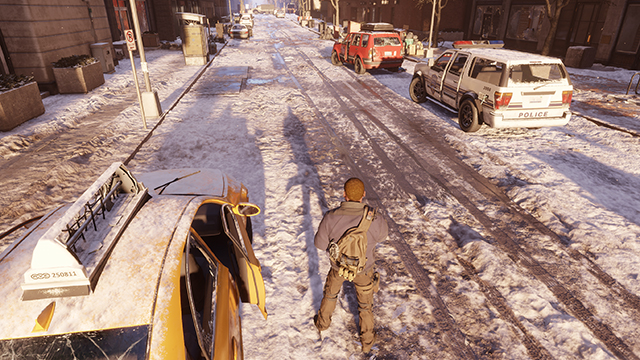 With these shadow rendering advancements the bar has once again been raised, just as it was when NVIDIA PCSS debuted. To see the effect for yourself equip your system with a GeForce GTX 900 Series, second generation Maxwell-architecture GPU, and snag yourself a copy of the game which is still available as part of our Tom Clancy's The Division bundle.
And should you wish to learn more about Tom Clancy's The Division's other technology, be sure to check out our comprehensive Tom Clancy's The Division Graphics & Performance Guide.