Introducing GeForce GTX Laptops with Max-Q Design: Thin, Fast, Quiet Gaming Powerhouses
Featured Stories
,
Hardware
,
Laptops
,
Max-Q
,
Computex
The gaming laptop market is thriving, filled with GeForce GTX laptops of all shapes and sizes. However, if you desire the best frame rates and the highest levels of detail, or on-the-go 4K gaming, much-larger desktop replacement laptops are seemingly the only answer.
Beginning today that's no longer the case, with the introduction of Max-Q, an innovative design approach that enables the creation of laptops as thin as 18mm, equipped with GeForce GTX 1080, 1070 or 1060 GPUs. Compared to similarly-sized laptops, Max-Q laptops have up to 70% more gaming performance, making 4K gaming on a thin, light laptop a reality for the very first time.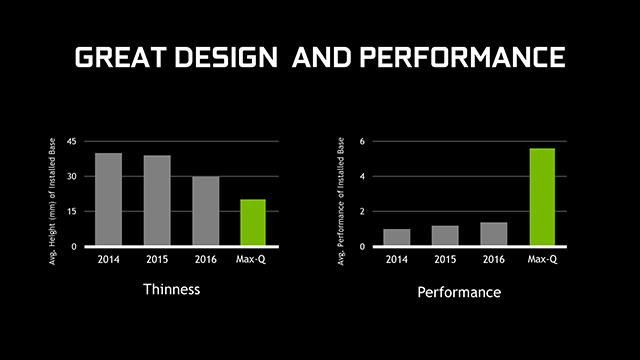 In the aerospace industry Max-Q is the point at which the aerodynamic stress on the spacecraft is at its highest. Everything is therefore engineered around Max-Q since it is the toughest condition that space-faring vehicles encounter.
Thin laptops are also challenged, operating in tough conditions with space and weight constraints, and thermal and electrical limitations.
To overcome these challenges NVIDIA has applied the same Max-Q design philosophy to gaming laptops, operating them at their peak efficiency to deliver peak performance in thin laptops. Now, gamers no longer have to choose between performance and portability: Max-Q enables OEMs and system builders to design gaming laptops as thin as 18mm with the power efficiency and performance of the GeForce GTX 1080.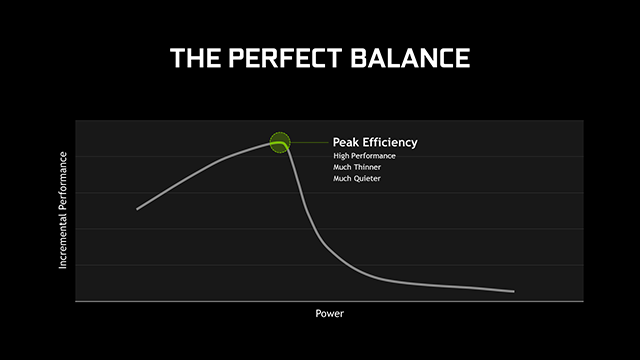 To achieve this feat new thinking and new engineering was required, along with the close cooperation and hardware-design capabilities of our partners, who have crafted innovative new chassis and cooling systems, creating the most sophisticated gaming laptops ever.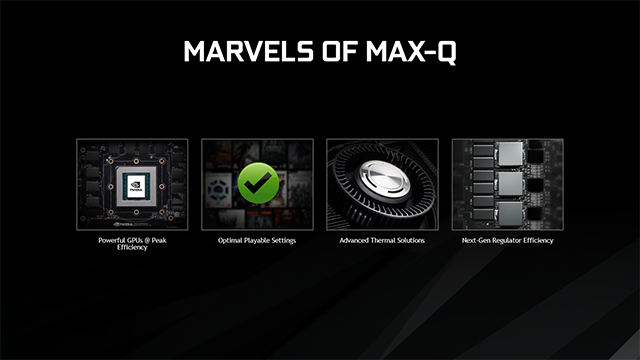 With all GPUs performance increases significantly with more power, but the rate of improvement greatly decreases as you reach the upper limits of a GPU's capabilities. And in this phase of diminishing returns, significantly increased power usage necessitates the use of larger cooling solutions and faster, louder fans. Hence the need for large, bulky chassis and audible cooling solutions in the current crop of high-performance laptops.
By instead targeting the moment of peak efficiency, Max-Q laptops avoid these issues, enabling industry-leading GPUs like the GeForce GTX 1080 to operate in laptops as thin as 18mm. Ultimately, these new Max-Q laptops have the perfect balance between performance, power usage, and noise, running up to 70% faster than similarly-sized laptops. They'll fit in most bags, they won't break your back, and they'll deliver a much-improved experience compared to previous-generation laptops.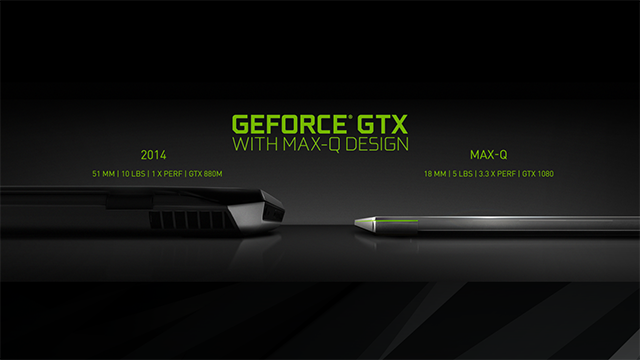 Of course, the GPU and the software governing it is only one piece of the puzzle: since the idea for Max-Q was born we've been working with our partners to create special Max-Q laptop designs. These include the most advanced thermal and electrical designs ever achieved, elaborate heatpipe and heatsink setups, the highest-quality low-noise fans, next-generation high-efficiency energy regulators, and optimised components from top-to-bottom.
Together, these advancements and innovations have enabled the creation of the fastest, thinnest laptops seen to date, packing GeForce GTX 1080, 1070 and 1060 GPUs that are capable of running games at the highest resolutions at a blistering pace.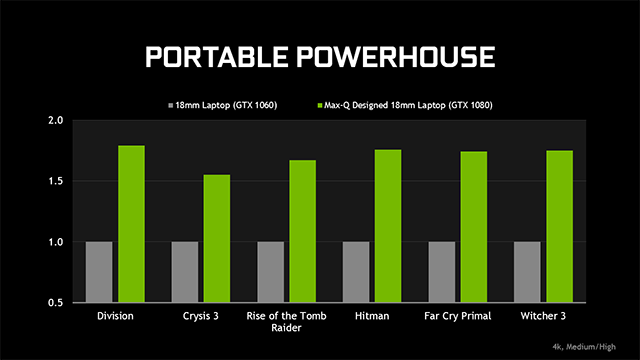 When you're playing these games at incredible detail levels you won't need noise cancelling headphones, because Max-Q laptops are quieter than most gaming laptops. In fact, all are targeted to run at a maximum of 40dbA, making them quieter than the vast majority of comparably-powerful gaming laptops. And if you want to go even quieter, we're launching a new feature called WhisperMode alongside Max-Q, which as the name suggests make your laptop whisper-quiet when plugged-in.
WhisperMode works by applying power-efficient graphics settings and intelligently paced frame rates to strike an excellent balance between acoustics, graphical detail, and performance. The result is a reduction of sound pressure levels of up to 50%, making for a more pleasant gaming experience for you, and anyone else in earshot.
Max-Q-designed gaming laptops equipped with GeForce GTX 1080, 1070 and 1060 GPUs will be available starting 27th June from the world's leading laptop OEMs and system builders, including Acer, Aftershock, Alienware, ASUS, Clevo, Dream Machine, ECT, Gigabyte, Hasee, HP, LDLC, Lenovo, Machenike, Maingear, Mechrevo, MSI, Multicom, Origin PC, PC Specialist, Sager, Scan, Terrans Force, Tronic'5, and XoticPC.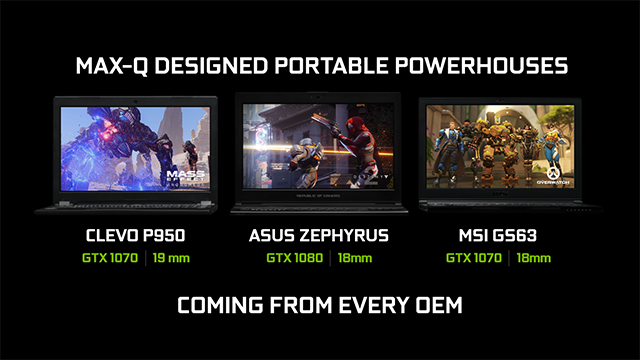 Attendees at Computex 2017, where Max-Q was unveiled, will be able to go hands on with several models, including the ASUS "Zephyrus" GX501. This powerhouse is 18mm-thin, weighs 4.94 lbs, and packs a GeForce GTX 1080, which feeds into a G-SYNC 1920x1080 120Hz display, enabling max setting, high frame rate gaming. And under the hood there's an innovative Active Aerodynamic System (AAS) cooling design that expands the rear-bottom corners of the chassis when the lid is opened, increasing airflow space by 20%, and total airflow by 30%, keeping the laptop cool even during marathon gaming sessions.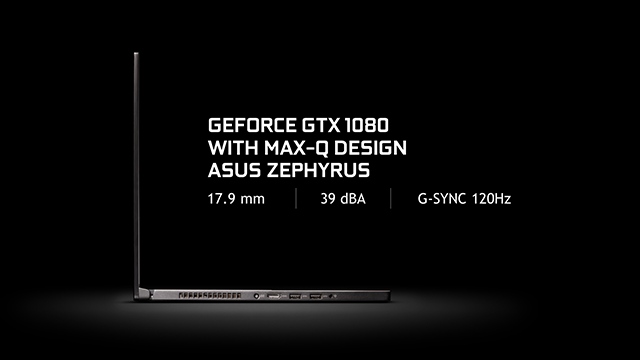 The Clevo P950HR, meanwhile, is 19mm-thin, 4.18 lbs, and features a GeForce GTX 1070. For the display, buyers can choose between a 1920x1080 or 3840x2160 panel. Look for models based on this design from several of the aforementioned system builders.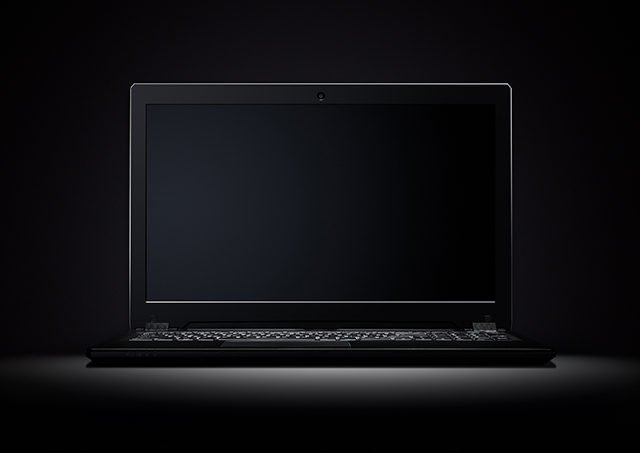 And finally there's the MSI GS63, which is 18mm-thin, weighs just under 4 lbs at 3.96 lbs, and packs a high-performance GeForce GTX 1070. And like the Clevo, buyers can pick from a 1920x1080 or 3840x2160 display.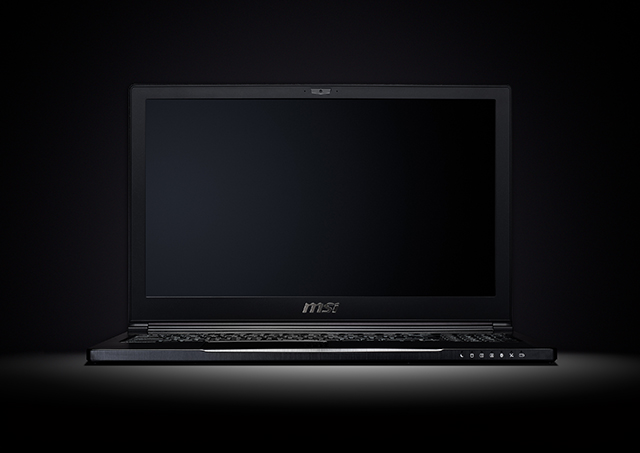 With Max-Q we can now pack tiny laptops with high performance GPUs, capable of chewing through the latest and greatest games at the highest possible settings. If you want to accelerate your mobile gaming, the aforementioned laptops utilising this new, innovative design process will be available starting in June.