GeForce GTX 1070 Ti Out Now: Tear Through The Latest Games At Incredible Levels Of Detail
Featured Stories
,
GeForce GTX 1070 Ti
,
Hardware
,
Pascal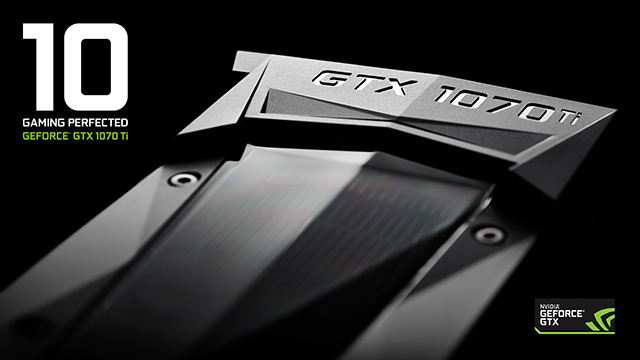 The new GeForce GTX 1070 Ti is available now at retailers worldwide, with a suggested retail price of £419, just in time for the hottest games of the festive season.
Featuring our award-winning Pascal GPU architecture, the GeForce GTX 1070 Ti is packed with 2,432 CUDA cores, and 8GB of memory running at 8Gbps, for a total bandwidth of 256 GB/s. Compared to the legendary GeForce GTX 970, there's double the performance, giving you the power to play the latest and greatest games at 2560x1440, at incredible levels of detail.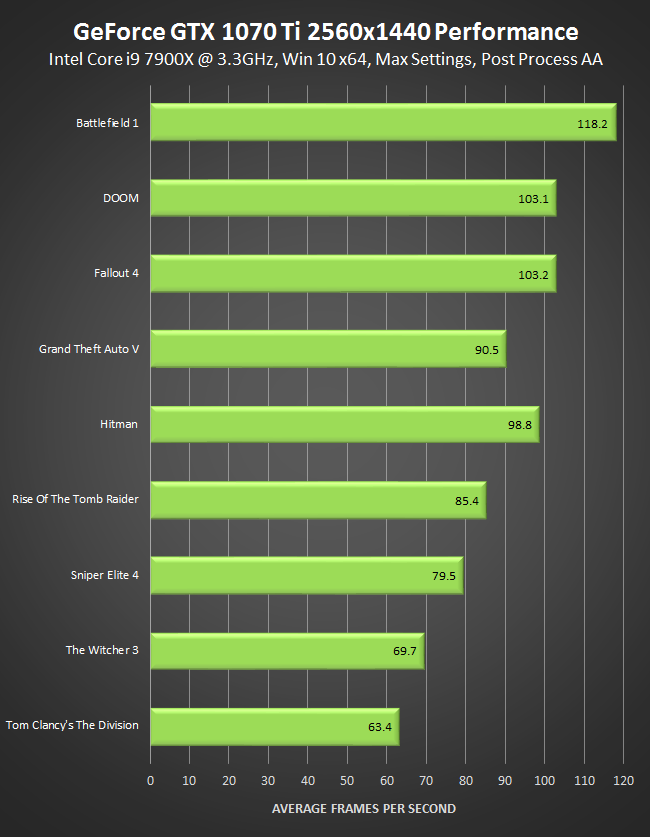 If you want to crank up the clock speeds, we've got news for you: the GeForce GTX 1070 Ti is designed to be an overclocking monster that can gain you a significant amount of extra performance. And in addition, our partners have built their own custom cards with thermals and power supplies that allow gamers to push performance even further, way past stock specifications.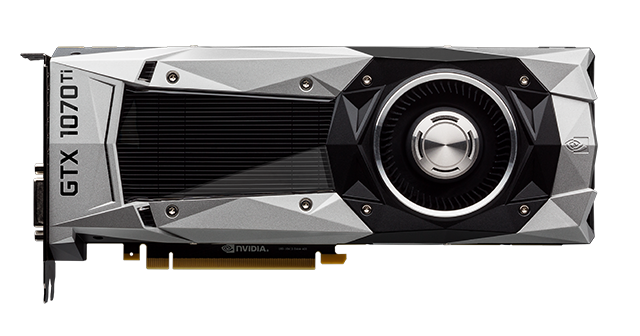 So, whether you want to play Destiny 2, PlayerUnknown's Battlegrounds, Middle-earth: Shadow of War, Star Wars Battlefront II, Call of Duty: WWII, Assassin's Creed Origins, or any of the other games launching this holiday season, the GeForce GTX 1070 Ti can tear through them all, delivering incredible experiences at amazing levels of detail.
If you want to upgrade your gaming experience with the GeForce GTX 1070 Ti, cards from ASUS, Colorful, EVGA, Gainward, Galaxy, Gigabyte, Innovision 3D, MSI, Palit, PNY and Zotac are now available across 238 countries and territories, and in select countries the Founder's Edition card can be purchased directly from our web store.