New G-SYNC HDR Monitors Announced At Computex 2017
Featured Stories
,
G-SYNC
,
HDR
,
Computex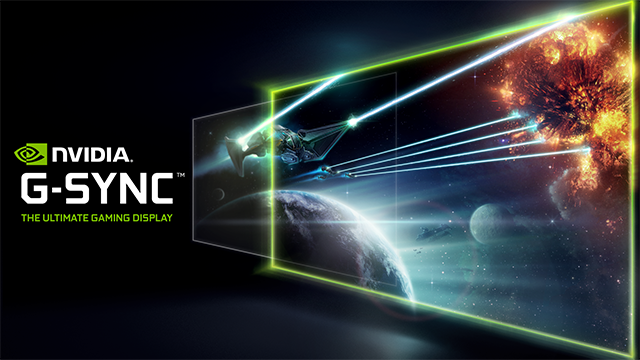 Earlier this year we announced 4K G-SYNC HDR displays, the first ever HDR monitors designed specifically for PC gaming, featuring high refresh rates, custom panels, Quantum Dot technology and support for HDR10, the HDR format being adopted for PC gaming. And because G-SYNC HDR displays are designed for PC gaming, they have near-zero input latency compared to HDR TVs, for fluid and responsive gameplay.
Today, at Computex 2017, we unveiled two new 35" curved G-SYNC HDR monitors from Acer and ASUS. Featuring a 21:9 aspect ratio, 3440x1440 resolution, and 1800R curvature, these monitors provide wrap-around immersion for gameplay, videos and day-to-day desktop work.
The monitors' new 35" LCD panel was designed in concert with AU Optronics, delivering the ultimate in HDR and gaming capabilities in a curved 21:9 wide-aspect ratio. Making full use of the bandwidth of the latest DisplayPort 1.4 specification, the WQHD panel refreshes at up to 200Hz for tear-free, ultra-smooth, responsive gaming. And, its HDR capabilities break new ground with a 512 zone full direct array backlight that sports a peak brightness of 1000 nits, for stunning and intense highlights, and exceptional contrast. In addition, DCI-P3 color gamut support is enhanced with a Quantum Dot Enhancement Film (QDEF) for outstanding color expression.
For further details of how these and other features enhance G-SYNC HDR displays, check out our G-SYNC HDR announcement article.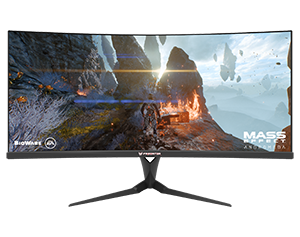 The Acer Predator X35 (left) and ASUS ROG Swift PG35VQ (right) are targeted for a Q4 2017 release.
Acer and ASUS are also showing the latest versions of their 27" 4K G-SYNC HDR displays that were announced earlier this year. Now, each monitor features its final industrial design, and incorporates improvements based on feedback from their initial unveiling at CES.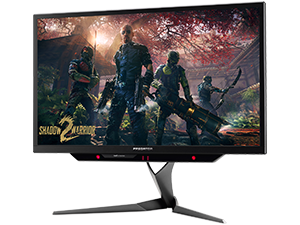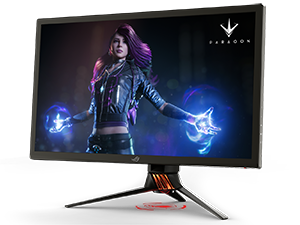 The Acer Predator X27 (left) and the ASUS ROG Swift PG27UQ (right) are targeted for availability later this summer.
In other G-SYNC news, Acer and ASUS brought 24.5" 240Hz G-SYNC eSports monitors to Computex, designed to support the blistering framerates the GeForce GTX 1080 Ti can produce in leading eSports games, such as League of Legends, Counter-Strike: Global Offensive, Dota 2, and Overwatch. What's more, these G-SYNC monitors support NVIDIA Ultra Low Motion Blur (ULMB) at up to 144Hz, which some players love to use in high-speed, high framerate action games.
Compared to standard screen modes, ULMB makes objects in motion look clearer and sharper, and response times are further improved when using this impulse display mode, instead of inherently slower 'hold' modes used on other monitors.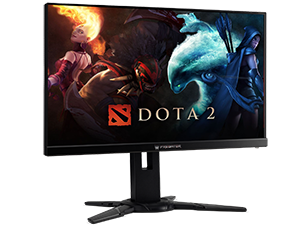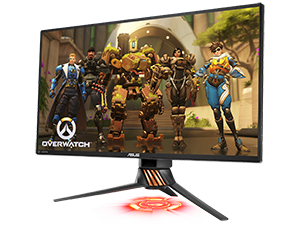 The Acer Predator XB252Q (left) and the ASUS ROG Swift PG258Q (right) are available now.
In the land of mobile gaming, a number of exciting new G-SYNC laptops were announced by Acer, ASUS and Aorus, including the ASUS Zephyrus GX501, which includes a GeForce GTX 1080 in an 18mm-thin laptop thanks to our new, innovative Max-Q design philosophy (for more information on Max-Q head here). In total, there are now over 80 G-SYNC laptop models available, with more to come in the remaining months of 2017.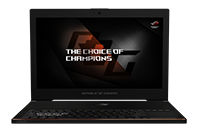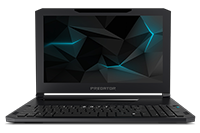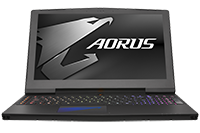 ASUS GX501 (left), Acer Triton 700 (middle), and Aorus X5 (right) G-SYNC laptops
With the introduction of the new curved 35" G-SYNC HDR monitor, and other G-SYNC monitors and laptops announced at Computex, the bar for high-quality PC gaming displays has once again been raised. Each product is developed with our partners, and is fully certified by NVIDIA before release, ensuring you receive the definitive experience out of the box, with leading image quality, performance, and features.
For further news on the release of these and other G-SYNC products, stay tuned to the manufacturers' websites and social media platforms.