GeForce GTX 660 and GeForce GTX 650 System Builders
GeForce GTX 660 and GTX 650 System Builders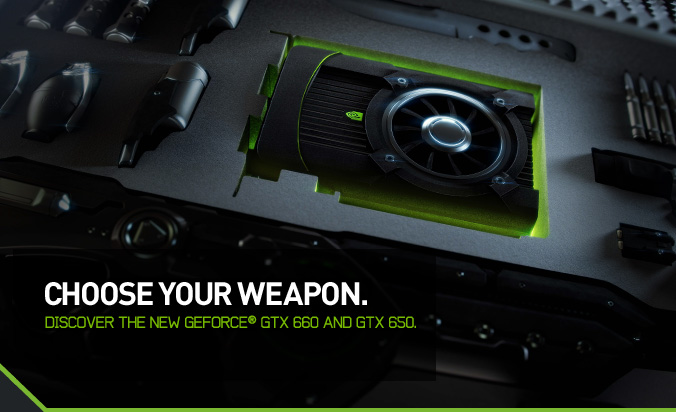 NVIDIA launched a new era in gaming with the NVIDIA® Kepler™-powered GeForce GTX family—the fastest, most efficient and powerful generation of graphics cards ever.
These powerful weapons have only been available to the enthusiast gamers. Until today.
Now, we're extending the Kepler family with the GeForce GTX 660—the high performance weapon of choice for gamers—and the powerful yet remarkably priced GeForce GTX 650.
Choose your weapon. Game on!
United Kingdom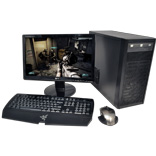 CCL Elite Kestrel III Gaming PC
GPU: GeForce GTX 650
CPU: Intel Core i3 3220
Memory: 8GB DDR3
HDD: 1000GB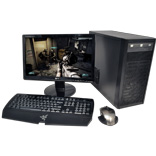 CCL Elite Raven II Gaming PC
GPU: GeForce GTX 660
CPU: Intel Core i5 3450
Memory: 8GB DDR3
HDD: 1000GB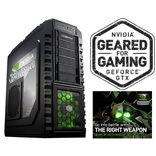 Fusion Battlefield
GPU: GeForce GTX 660
CPU: Intel Core i5
Memory: 8GB
HDD: 1000GB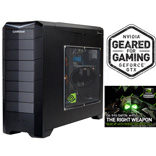 Fusion Batwing
GPU: GeForce GTX 660
CPU: Intel Core i5 3570K
Memory: 8GB DDR3
HDD: 1000GB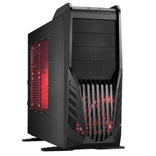 Fusion Firefly
GPU: GeForce GTX 650
CPU: Intel Core i3 3220
Memory: 8GB DDR3
HDD: 1000GB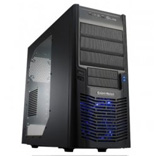 GX 2000 Gaming PC
GPU: GeForce GTX 650
CPU: Intel Core i5 3550
Memory: 8GB DDR3
HDD: 1000GB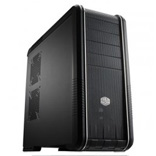 ND 4000 Gaming PC
GPU: GeForce GTX 660
CPU: Intel Core i7 3770K
Memory: 16GB
HDD: 1000GB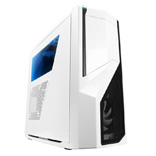 Infinity Hercules
GPU: GeForce GTX 660
CPU: Intel Core i5 3570K
Memory: 8GB
HDD: 1TB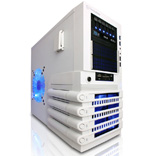 Infinity Achilles XT
GPU: GeForce GTX 660
CPU: Intel Core i5 3770K
Memory: 8GB
HDD: 2TB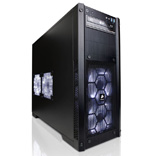 Infinity Apollo
GPU: GeForce GTX 650
CPU: Intel Core i5 3570K
Memory: 8GB
HDD: 2TB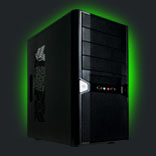 Dino PC Gallant
GPU: GeForce GTX 650
CPU: AMD FX 4100
Memory: 8GB DDR3
HDD: 1TB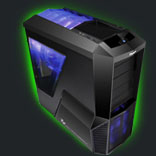 Dino PC Mass Effect
GPU: GeForce GTX 660
CPU: Intel Core i5 3570K
Memory: 8GB
HDD: 1TB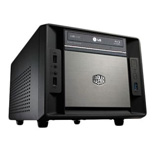 Cyberpower Gaming Mini Academy
GPU: GeForce GTX 650
CPU: Intel Core i3 3240
Memory: 8GB
HDD: 2TB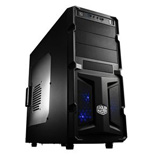 Cyberpower Gaming Squadron Elite
GPU: GeForce GTX 660
CPU: Intel Core i5 3470
Memory: 8GB
HDD: 2TB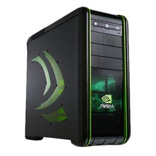 Cyberpower SLI Green Gamer

GPU: GeForce GTX 660 SLI
CPU: Intel Core i5 3470
Memory: 8GB
HDD: 1TB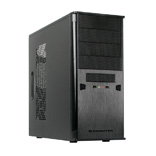 OcUK Primo GTX650
GPU: GeForce GTX 650
CPU: Intel Core i3 2120
Memory: 8GB
HDD: 500GB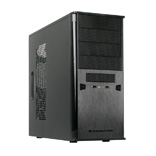 OcUK Primo GTX660
GPU: GeForce GTX 660
CPU: Intel Core i5 3450
Memory: 8GB DDR3
HDD: 500GB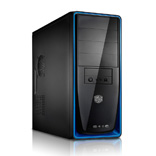 Aurora V
GPU: GeForce GTX 650
CPU: AMD FX-4170
Memory: 4GB
HDD: 1TB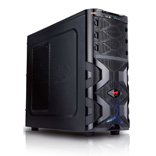 Aurora 660
GPU: GeForce GTX 660
CPU: Intel Core i5 3470
Memory: 8GB
HDD: 1TB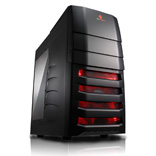 Aurora X
GPU: GeForce GTX 660
CPU: Intel Core i5 3570K
Memory: 8GB
HDD: 120GB SSD / 1TB HDD
Phoenix i7 Gamer - GTX 660
GPU: GeForce GTX 660
CPU: Intel Core i7 3770K
Memory: 8GBz
HDD: 1TB SATA3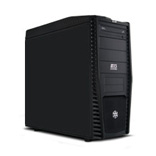 3XS Z77 Performance GTS - Custom Series
GPU: GeForce GTX 660
CPU: Core i5 3570K
Memory: 4GB
HDD: 500GB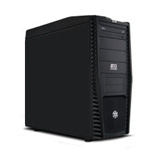 3XS H61 Performance GTS

GPU: GeForce GTX 650
CPU: i3 3220
Memory: 4GB DDR3
HDD: 500GB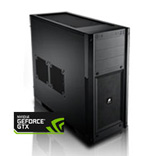 Diablo Ultima
GPU: GeForce GTX 650
CPU: Intel Core i3 2120k
Memory: 4GB
HDD: 1TB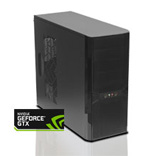 Diablo GTX
GPU: GeForce GTX 660
CPU: Intel Core i5 3570k
Memory: 8GB
HDD: 1TB
Sweden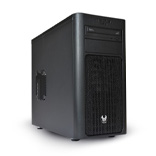 THOR Vingtor GTX 650
GPU: GeForce GTX 650
CPU: Intel Core i3 3220
Memory: 4GB
HDD: 1TB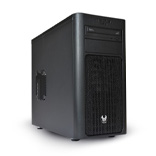 THOR Vingtor GTX 660
GPU: GeForce GTX 660
CPU: Intel Core i3 3220
Memory: 4GB
HDD: 1TB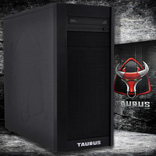 Taurus Extreme GTX 660
GPU: GeForce GTX 660
CPU: Intel Core
Memory: 8GB DDR3
HDD: 1TB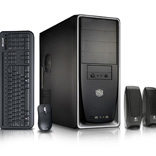 Komplett Entry Gamer
GPU: GeForce GTX 650
CPU: Intel Pentium G2120
Memory: 8GB DDR3
HDD: 1TB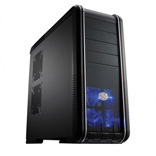 Komplett Gamer A10
GPU: GeForce GTX GTX 660
CPU: AND FX-4100
Memory: 8GB DDR3
HDD: 240SSD
Netherlands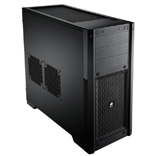 inGamer Level 10
GPU: GeForce GTX 650
CPU: Intel Core i5 3450
Memory: 4GB
HDD: 500GB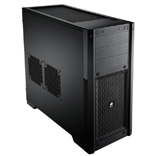 inGamer Level 20
GPU: GeForce GTX 660
CPU: Intel Core i5 3570k
Memory: 8GB DDR3
HDD: 60GB SSD / 1GB HDD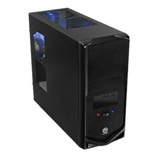 Paradgiti Extreme II
GPU: GeForce GTX 650
CPU: Intel Core i7 3820
Memory: 8GB DDR3
HDD: 120GB SSD / 1TB HDD
Finland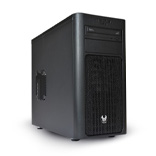 THOR Vingtor GTX 650
GPU: GeForce GTX 650
CPU: Intel Core i3 3220
Memory: 4GB
HDD: 1TB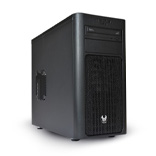 THOR Vingtor GTX 660
GPU: GeForce GTX 660
CPU: Intel Core i3 3220
Memory: 4GB
HDD: 1TB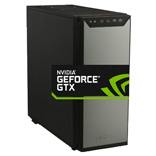 Cruzbroker GTX 660 System
GPU: GeForce GTX 660
CPU: Intel Core i3 3550
Memory: 8GB DDR3
HDD: 2TB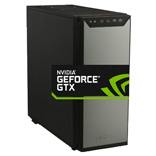 Cruzbroker GTX 650 System
GPU: GeForce GTX 650
CPU: Intel G630
Memory: 8GB DDR3
HDD: 2TB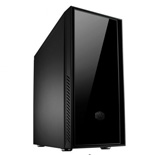 Jimms Epic Curie
GPU: GeForce GTX 660
CPU: Intel Core i5 3570K
Memory: 8GB
HDD: 120GB SSD / 1TB HDD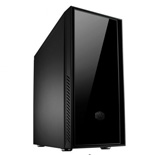 Jimms Gamer Monk V2
GPU: GeForce GTX 650
CPU: Intel Core i5 3450
Memory: 8GB
HDD: 1TB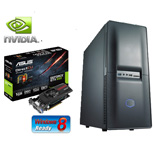 StoreGamer Phenom II
GPU: GeForce GTX 650
CPU: AMD Phenom II
Memory: 8GB
HDD: 1TB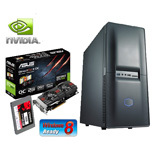 StoreGamer Phenom II x4
GPU: GeForce GTX 660
CPU: AMD Phenom II
Memory: 8GB DDR3
HDD: 120GB SSd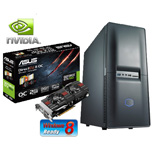 StoreGamer Ivy Bridge
GPU: GeForce GTX 660
CPU: Intel Core i5
Memory: 8GB DDR3
HDD: 1TB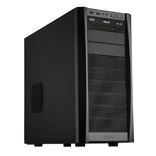 Blackstorm Core
GPU: GeForce GTX 660
CPU: Intel Core i5 3550
Memory: 16GB
HDD: 1TB
Denmark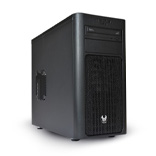 THOR Vingtor GTX 650
GPU: GeForce GTX 650
CPU: Intel Core i3 3220
Memory: 4GB
HDD: 1TB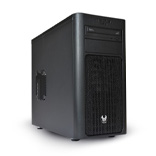 THOR Vingtor GTX 660
GPU: GeForce GTX 660
CPU: Intel Core i3 3220
Memory: 4GB
HDD: 1TB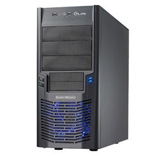 Komplett Gamer 5K
GPU: GeForce GTX 650
CPU: Intel Core i3 3220
Memory: 8GB
HDD: 128GB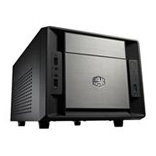 Komplett Gamer Mini DK
GPU: GeForce GTX 650
CPU: Intel Core i3 3220
Memory: 8GB
HDD: 128GB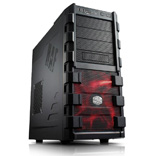 Komplett Gamer Premium 7K
GPU: GeForce GTX 660
CPU: AMD FX-8120
Memory: 8GB
HDD: 128GB
Norway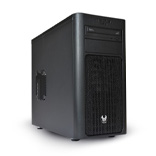 THOR Vingtor GTX 650
GPU: GeForce GTX 650
CPU: Intel Core i3 3220
Memory: 4GB
HDD: 1TB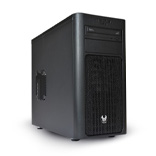 THOR Vingtor GTX 660
GPU: GeForce GTX 660
CPU: Intel Core i3 3220
Memory: 4GB
HDD: 1TB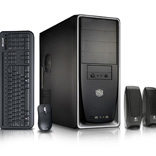 Komplett Entry Gamer
GPU: GeForce GTX 650
CPU: Intel Pentium G2120
Memory: 8GB DDR3
HDD: 1TB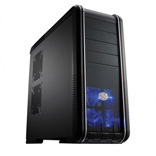 Komplett Gamer A10
GPU: GeForce GTX 660
CPU: AND FX-4100
Memory: 8GB DDR3
HDD: 240SSD