GeForce Experience
NVIDIA GameStream™ technology brings the highest resolution PC gaming to your NVIDIA SHIELD device. It harnesses the power of GeForce® GTX™ graphics cards to cast your games from your PC to your SHIELD device.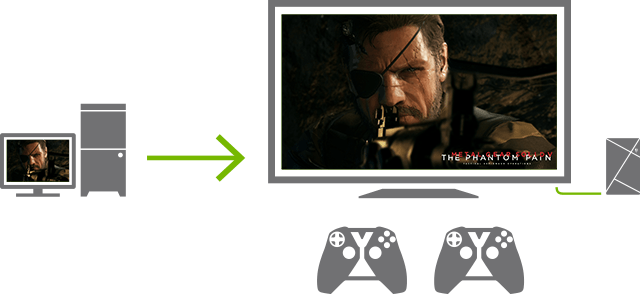 PLAY YOUR PC GAMES ON YOUR TV
Enjoy the convenience of playing PC gaming on your TV with your SHIELD. Connect your SHIELD TV to a 4K TV and enjoy 4K, 60fps gaming with 5.1 surround.

PC GAMING ON THE GO
GameStream™ technology allows you to bring your SHIELD Tablet on the go and still access your PC's games through a Wi-Fi connection.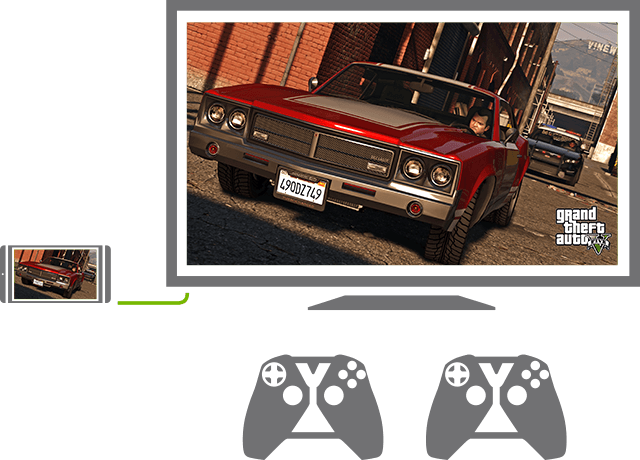 CONSOLE MODE
SHIELD Tablet and Portable act as your PC when connected to your TV and paired with wireless controllers. Play your latest PC titles up to 1080p and 60 FPS on the big screen, or invite friends for multiplayer co-op play.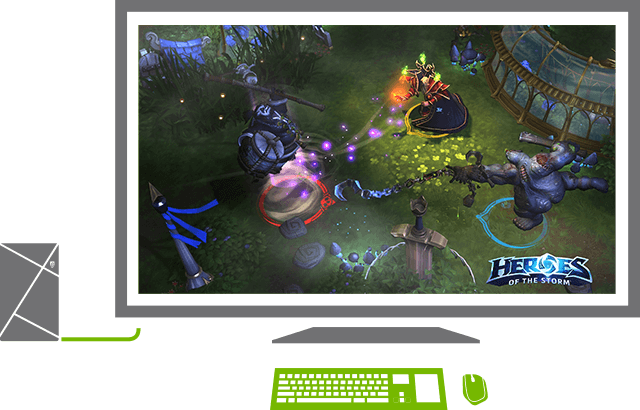 KEYBOARD AND MOUSE SUPPORT
Enjoy PC titles like Heroes of the Storm, World of Warcraft, League of Legends, and DOTA 2 on your HDTV with a keyboard and mouse using Bluetooth.