GeForce GTX 660 Ti System Builders
GeForce GTX 660 Ti System Builders
SEE HOW NVIDIA IS REDEFINING FASTER, SMOOTHER, RICHER GAMING.
The GeForce® GTX 660 Ti adds a whole new dimension to the NVIDIA® Kepler™-powered family of graphics cards by delivering the ideal combination of game-changing performance and value.
Get up to 6x faster performance than with your old DirectX 10 card* and innovative
NVIDIA technologies like TXAA antialiasing, Adaptive Vertical Sync, and PhysX® for incredibly fast, smooth, rich gaming.
*Performance improvement measured versus GeForce 9800 GT.
United Kingdom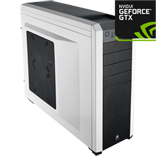 Gladiator Juggernaut
GPU: GeForce GTX 660 Ti SLI
CPU: i5 3570K
Memory: 16GB
HDD: 128GB + 64GB SSD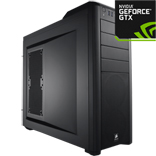 Gladiator Anarchy
GPU: GeForce GTX 660 Ti
CPU: i5 3570K
Memory: 8GB
HDD: 2TB + 128GB SSD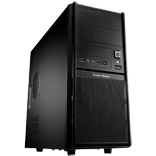 CCL Elite Proton Gaming PC
GPU: GeForce GTX 660 Ti
CPU: i3 2120
Memory: 8GB
HDD: 500GB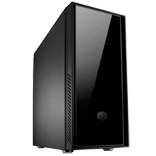 CCL Elite Electron Gaming PC
GPU: GeForce GTX 660 Ti
CPU: i5 3450
Memory: 8GB
HDD: 1TB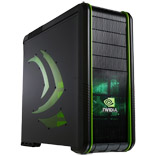 CCL Elite Neutron Gaming PC
GPU: GeForce GTX 660 Ti
CPU: i7 3770k
Memory: 16GB
HDD: 120 + 1TB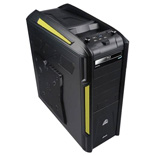 Venom
GPU: GeForce GTX 660 Ti
CPU: i5 3570k
Memory: 8GB
HDD: 120GB SSD + 1TB HDD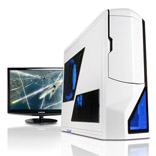 Infinity White Knight
GPU: GeForce GTX 660 Ti
CPU: i7 3820
Memory: 8GB
HDD: 2TB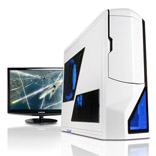 Fang III Viper
GPU: GeForce GTX 660 Ti
CPU: i7 3770k
Memory: 16GB
HDD: 240GB SSD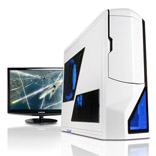 Zeus Thunder 2000
GPU: GeForce GTX 660 Ti
CPU: i7 3770k
Memory: 16GB
HDD: 2TB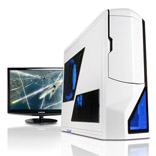 Zeus Lightening 3000
GPU: GeForce GTX 660 Ti
CPU: FX-8120
Memory: 16GB
HDD: 2TB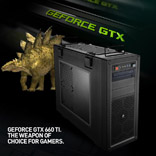 Stegosaurus
GPU: GeForce GTX 660 Ti
CPU: i5 3570K
Memory: 8GB
HDD: 500GB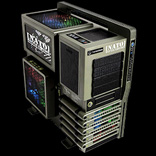 NATO
GPU: GeForce GTX 660 Ti SLI
CPU: i7 3770k
Memory: 16GB
HDD: 120GB + 1TB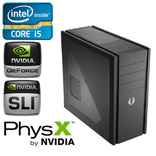 Titan Desolator
GPU: GeForce GTX 660 Ti
CPU: i5 3570K
Memory: 16GB DDR3
HDD: 1TB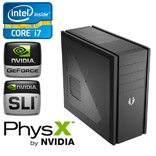 Ultima Decimator
GPU: GeForce GTX 660 Ti
CPU: i7 3820
Memory: 16GB DDR3
HDD: 1TB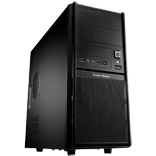 Vanguard 3K
GPU: GeForce GTX 660 Ti
CPU: i5 3570K
Memory: 8GB
HDD: 120GB SSD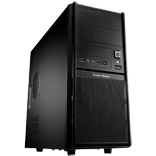 Vanguard FX
GPU: GeForce GTX 660 Ti
CPU: FX-8150
Memory: 8GB
HDD: 1TB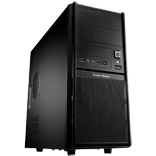 Vanguard X SLI
GPU: GeForce GTX 660 Ti SLI
CPU: i5-3570K
Memory: 8GB
HDD: 120GB SSD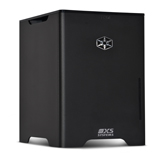 3XS Z77 FT03 NANU
GPU: GeForce GTX 660 Ti
CPU: i5 3570K
Memory: 8GB
HDD: 120GB SSC + 2TB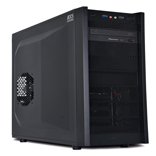 3XS Z77 Performance GTK3
GPU: GeForce GTX 660 Ti
CPU: i5 3570K
Memory: 8GB
HDD: 240GB SSD + 1TB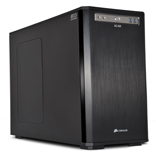 3XS Z77 Performance Q10
GPU: GeForce GTX 660 Ti
CPU: i5 3570K
Memory: 8GB
HDD: 120GB SSD + 2TB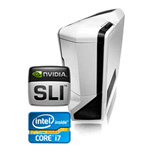 Diablo GTX 660Ti
GPU: GeForce GTX 660 Ti
CPU: i5 2500k
Memory: 8GB
HDD: 1TB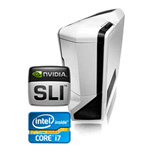 Diablo SLI GTX 660 Ti
GPU: GeForce GTX 660 Ti SLI
CPU: i7 3770k
Memory: 16GB
HDD: 120GB SSD + 1TB HDD
Sweden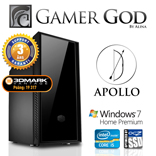 GPU: GeForce GTX 660 Ti
CPU: i5 3450
Memory: 8GB
HDD: 2TB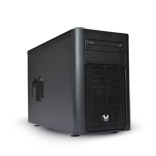 GPU: GeForce GTX 660 Ti
CPU: i5 3570
Memory: 8GB
HDD: 1TB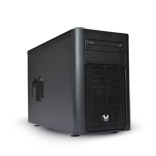 GPU: GeForce GTX 660 Ti
CPU: i3 3220
Memory: 8GB
HDD: 1TB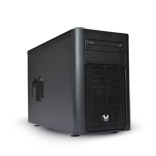 Thor Vingner v.3
GPU: GeForce GTX 660 Ti
CPU: i5 3350
Memory: 8GB
HDD: 1TB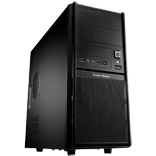 Xi60
GPU: GeForce GTX 660 Ti
CPU: i7 3770k
Memory: 16GB
HDD: 120GB SSD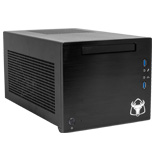 Taurus eSport
GPU: GeForce GTX 660 Ti
CPU: i5 3570k
Memory: 8GB
HDD: 128GB SSD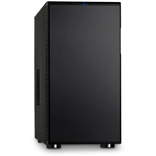 Taurus GTX660 SLI
GPU: GeForce GTX 660 Ti SLI
CPU: i7 3770k
Memory: 16GB
HDD: 128GB SSD +2TB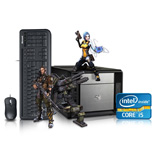 Komplett Gamer Mini - GTX 660 Ti Edition
GPU: GeForce GTX 660 Ti
CPU: i5 3470
Memory: 8GB DDR3
HDD: 128GB SSD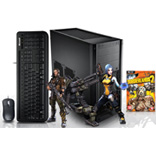 Gamer i10
GPU: GeForce GTX 660 Ti
CPU: i5 3550
Memory: 8GB
HDD: 128GB SSD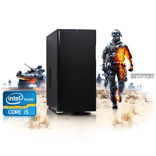 Komplett Gamer Premium - BF3 Edition
GPU: GeForce GTX 660 Ti SLI
CPU: i5 3570
Memory: 8GB
HDD: 128GB SSD
Holland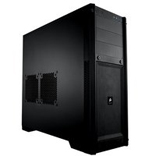 In Gamer NP 660
GPU: GeForce GTX 660 Ti
CPU: i5 3450
Memory: 8GB
HDD: 120GB SSD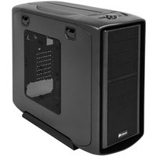 In Gamer NP 660 SLI
GPU: GeForce GTX 660 Ti
CPU: i7 3770k
Memory: 8GB
HDD: 240GB SSD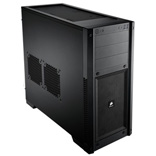 Paradigit Enforcer i7-3770-660 Ti
GPU: GeForce GTX 660 Ti
CPU: i7 3770
Memory: 16GB
HDD: 120GB-SSD + 2TB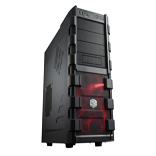 Paradigit i7-3770K-660 Ti SLI
GPU: GeForce GTX 660 Ti SLI
CPU: i7 3770k
Memory: 8GB
HDD: 120GB-SSD + 1TB
Finland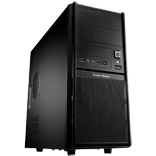 GPU: GeForce GTX 660 Ti
CPU: i5 3450
Memory: 8GB
HDD: 1TB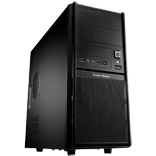 GPU: GeForce GTX 660 Ti
CPU: i5 3450
Memory: 16GB
HDD: 2TB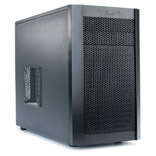 Morning Star v2
GPU: GeForce GTX 660 Ti
CPU: i5 3570k
Memory: 8GB
HDD: 1TB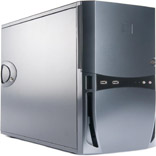 Corporal V2
GPU: GeForce GTX 660 Ti
CPU: FX-6100
Memory: 8GB
HDD: 60GB SSD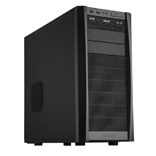 Blackstorm Recon
GPU: GeForce GTX 660 Ti
CPU: i7 3770k
Memory: 16GB
HDD: 1TB
Denmark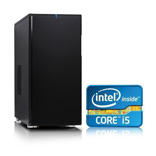 Komplett Gamer Premium 8K
GPU: GeForce GTX 660 Ti
CPU: i5 3550
Memory: 8GB
HDD: 128GB SSD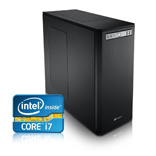 Komplett Xtreme 12K
GPU: GeForce GTX 660 Ti SLI
CPU: i5 3570
Memory: 8GB
HDD: 128GB SSD
Norway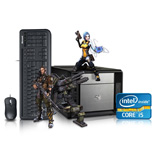 Komplett Gamer Mini - GTX 660 Ti Edition
GPU: GeForce GTX 660 Ti
CPU: i5 3470
Memory: 8GB DDR3
HDD: 128GB SSD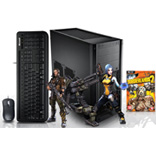 Gamer i10
GPU: GeForce GTX 660 Ti
CPU: i5 3550
Memory: 8GB
HDD: 128GB SSD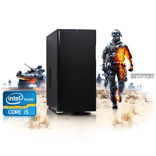 Komplett Gamer Premium - BF3 Edition
GPU: GeForce GTX 660 Ti SLI
CPU: i5 3570
Memory: 8GB
HDD: 128GB SSD